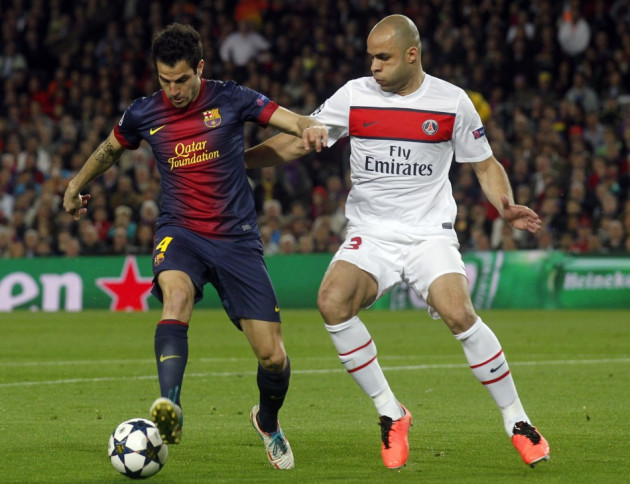 David Dein has claimed that Cesc Fabregas could still return to Arsenal in the future despite the midfielder's assurances that he is happy in Spain.
Fabregas has been the subject of a number of rumours regarding a possible exit from Barcelona after admitting at the end of last year that he was frustrated with being played out of his usual position and left on the bench on occasion.
But the Spain international insisted this week that he is happy to stay with the Catalan giants and prove himself, though Dein, who worked with Fabregas when he was at Arsenal, believes a return to north London could still be on the cards.
"You can never say never in football," he told Sky Sports, when asked if Fabregas could make a return to Arsenal.
"I know Arsene Wenger will try to improve the squad if he can."
Fabregas would no doubt be a serious boost for the Arsenal squad if he did come back, with a host of big name players leaving the club in recent years for perceived greener pastures.
The recent exits have left the side looking somewhat thin compared to England's best in the past few seasons, and Dein says that finishing fourth with the squad on offer in the last campaign was above and beyond what could have been expected of Wenger.
"Arsene has yet again waved his magic wand to come fourth and get into the Champions League as he has done for the last 16 years," he explained.
"It was quite remarkable because it was not the greatest squad he has ever had, they are certainly talented, but I think for what he had working with him this season he has done really well to get into the Champions League.
"To a lot of Arsenal fans, of course, that's not good enough, because in the final analysis they still finished 16 points behind Manchester United, and that's not classed as success."
Dein, who had a lot to do with transfers in and out at Arsenal when he worked as vice chairman, believes that with the competition between clubs around the world for the best up and coming players, the Gunners will find it more difficult than ever to find the next Thierry Henry this summer.
"It's up to the scouting network around the world - they are looking to find the best players possible for Arsenal," he said.
"But they are not alone, everybody else is trying to do the same thing. When I first used to go to the African Cup of Nations there would hardly be any scouts from England.
"Today you are getting scouts from all over England going to watch the talent there. They know that is a developing place where you can see young talent coming through."