Arsenal Midfielder Set For Summer Exit
Fulham boss Martin Jol wants to sign Arsenal midfielder Emmanuel Frimpong on a permanent basis
Fulham manager Martin Jol is keen to sign Arsenal midfielder Emmanuel Frimpong on a permanent basis with the England youth international currently on loan at Craven Cottage.
Frimpong has made two appearances for The Whites since joining until the end of the season in January, featuring in the recent draws with Norwich City and Sunderland.
Despite his infrequent appearances, coming a year after a ruptured cruciate ligament led to seven months on the side-lines, Jol wants to add Frimpong to his squad permanently.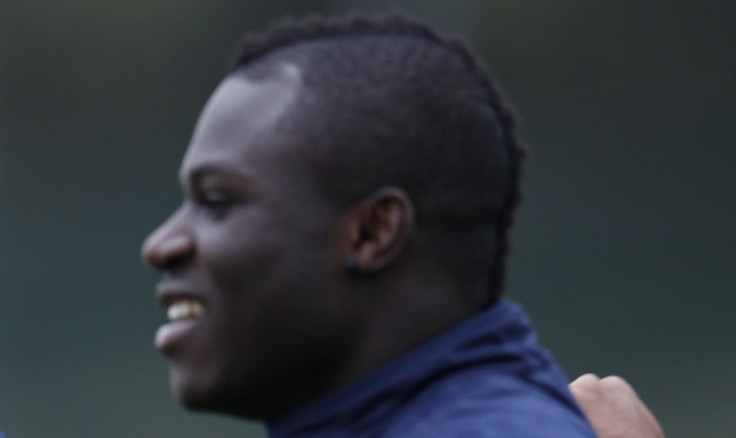 "If there is an opportunity to take him, I would probably do it," Jol said.
Having come through the Arsenal academy, playing a decisive role in the FA Youth Cup victory in 2009, Frimpong is a further example of the profitable youth system at London Colney but amid a series of recent midfield signings, and the successful comeback from injury of Jack Wilshere, the 21 year old's services could be surplus to requirements.
With the Ghana-born player having yet to agree a new deal, Frimpong is expected to leave Arsenal during the coming summer, but with a relatively short career already littered with injuries, potential suitors will be wary of taking such a gamble.
Prior to making his first-team debut in 2011, Frimpong suffered the first of two serious knee injuries 12 months previous in training, missing the next nine months.
After his breakthrough season at Arsenal in the 2011/12 campaign, Frimpong was loaned to Wolverhampton Wanderers, but made just six appearances before suffering a season-ending knee injury in February 2012.
But a pair of appearances for Fulham this season as he eases his way back to full fitness, coupled with Wilshere's return from a similarly extended injury lay-off has given Frimpong reason to be optimistic he can find he very best form once again.
"That is football, sometimes you are going to get good luck, sometimes you are going to get bad luck, and I have had loads of injuries, but I mean to get over it just like Jack has," Frimpong said.
"He has got over his injury and now he is playing for England. That is what I trying and do - to get over my injuries and start playing football on a regular basis."
© Copyright IBTimes 2023. All rights reserved.