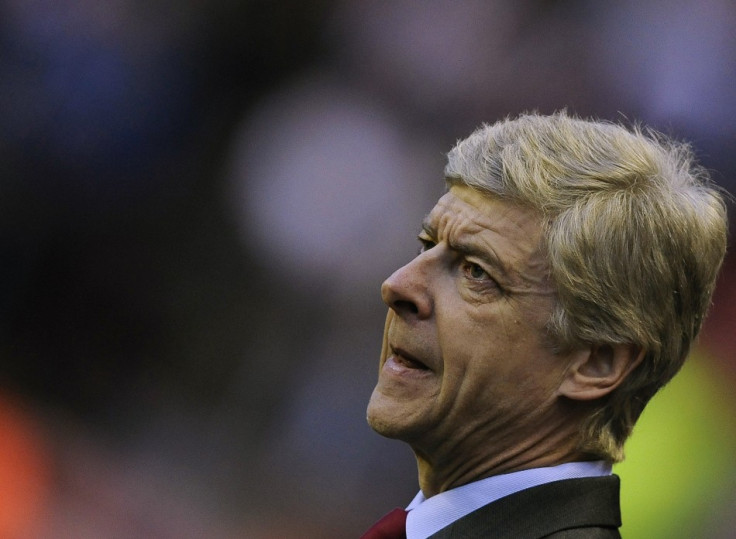 Arsenal are keeping an eye on Toulouse midfielder Etienne Capoue, in case first-choice target Yann M'Vila does not come to the Emirates, according to The Sun.
Capoue has had an impressive season in the Ligue 1 and the 23 year old is seen as a cheaper option to M'Vila, who is now also a target for Manchester City, which could lead to the player pricing himself out of the Gunners' reach. However, Arsene Wenger's side will have to deal with competition for their back-up too, with interest from Inter Milan and Atletico Madrid.
The Gunners finished third in the league and have earned the right to Champions League action for next year. However, give the inconsistent seasons they have had in the recent past and the promises of riches and titles on offer at Manchester City and Chelsea, Wenger has reportedly lined up back-ups for all his transfer targets.
Meanwhile, Stuart Pearce remains hopeful Jack Wilshere will be able to participate in the 2012 London Olympics, reports the Daily Star. The 20 year old is recovering from a successful knee operation he underwent in Sweden on Tuesday and the England international is also continuing his rehabilitation from an ankle injury that caused him to miss the entire season.
Wenger has repeatedly voiced his disapproval over plans to include Wilshere in the Team GB squad and is expecting the midfielder to report for the club's pre-season training on 9 July.
Finally, Arsenal's other injury-hit star Emmanuel Frimpong believes he can return soon and perform at the highest level again. Frimpong suffered two serious leg injuries in consecutive seasons, raising concerns over his future. However, the Ghanaian believes that having successfully returned from a lengthy spell on the sidelines once, he can do it again.
"When I had the first one [knee injury] people were telling me it takes ages to get back playing at the level I was playing at before and when I came back with Arsenal I think I showed everyone I was still the same player and hopefully I can come back this time and show everyone I am still the same player again," Sky Sports quoted the 20 year old as saying.
Frimpong joined Arsenal's academy 11 years back and has represented England in the junior levels but has pledged his senior career to Ghana.