Juventus have joined Liverpool and Chelsea in the hopes in signing Theo Walcott in January, according to reports, with Arsenal still undergoing contract talks with the winger in the hopes of working out a deal before the winter transfer window opens.
Walcott is in the final 12 months of his deal with the Gunners, and though he has expressed a desire to stay in north London, no progress has been made on talks over a new deal.
While Arsenal were willing to let Robin van Persie go in the summer as his contract wound down, Arsene Wenger has insisted he has faith in Walcott to stay at the club for the long term, with wages and playing position believed to be the two issues between player and club.
And now Talksport reports that should talks continue to stall, Juventus are lining up an offer in the hopes of bolstering their attacking line up mid-season.
Walcott's desperate plea to play as a striker is believed to suit Juventus' transfer wishlist, and the club are also impressed with his versatility to play both up front and on the wing.
Liverpool and Chelsea have both also been connected to Walcott, who will be free to speak to clubs about a move when the January window opens, and with Juventus in the mix as well, it could be a case of a three-way bidding war for the England international.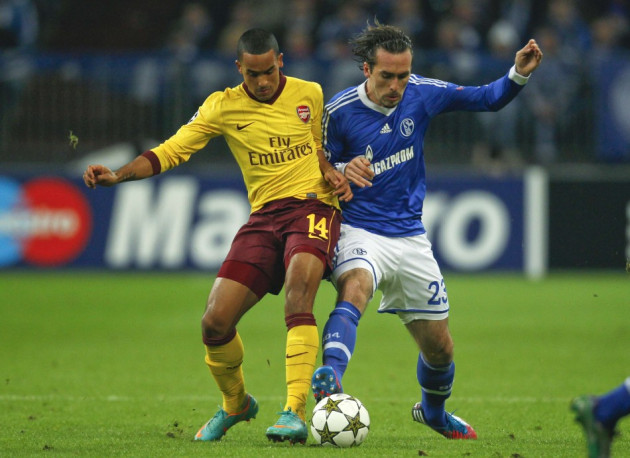 Last week Wenger made it clear that he wanted the situation to be sorted out either way before Christmas, telling reporters: "There is urgency. I want it resolved by Christmas. At the moment I think we will still manage to make a deal with him.
"I always said it is important that he plays in the right position and that certainly would be through the middle in the future, he showed that again on Tuesday night.
"The positions on the flanks are changing, you need to do a lot of defending. He should be dedicated more to offensive work.
"He loves to score goals, Theo. He has good pace, makes excellent, intelligent runs, and what has changed with Theo is he's become a very good finisher."
With that in mind, Walcott could be faced with a choice of pushing for a move to a Premier League rival or getting ready to move countries within the next two months if he can't come to an agreemtn with the club he joined from Southampton in 2006.