Arsenal Transfer News: Mario Gotze Refuses to Rule Out Exit
Arsenal transfer transfer news: 'I wouldn't rule it out, but I won't guarantee it' claims Mario Gotze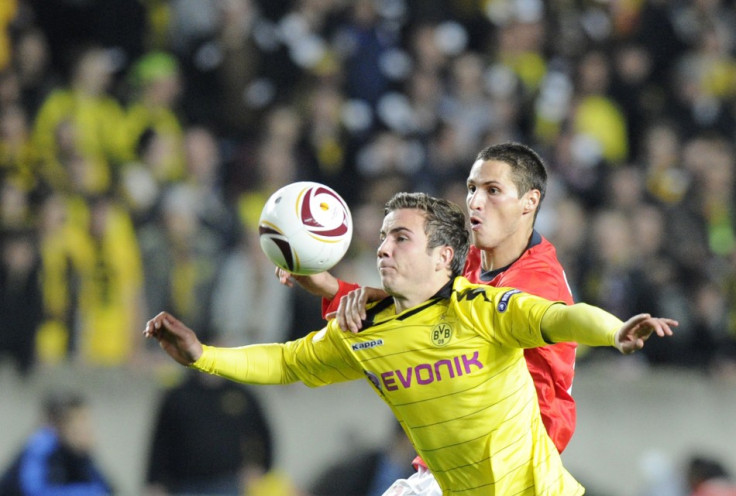 Mario Gotze is still refusing to rule out a possible move away from Borussia Dortmund, with Arsenal still being connected to the star as the transfer window enters the second half.
Gotze's contract with Dortmund doesn't run out until 2014, but the 19 year old is being linked to Europe's biggest clubs, with his performances earning him the tag of the possible next Lionel Messi.
And while Gotze has insisted that he is happy with the German side, after another disappointing run in the Champions League, in which the club lost to Arsenal and where ousted in the Group stages, the youngster won't commit his position either way.
"The Champions League is a great competition," he told Kicker. "We will hopefully play a better role in it next season. But my further cooperation with BVB doesn't depend on it.
"Anyone who plays for a club like Dortmund can only imagine extending their stay there. But this isn't a current issue. I wouldn't rule it out, but I won't guarantee it."
Gotze has continued to star for Borussia Dortmund over the turn of the year, but with the likes of Lukas Podolski and Thomas Muller in the Germany squad, he has found it difficult to build a portfolio for the national side.
But the 19 year old, who has been connected to Arsenal on numerous occasions, believes that he can play alongside some of his country's best as Germany coach Joachim Low considers changing the club's formations in preparation for the 2012 Euros.
"A footballer wants to play. And in such a great tournament, everyone is up for it," Gotze said.
Gotze made the argument that Germany can be likened to the Spain team, who have a great deal of midfield players who get a run for the side, saying: "Barcelona have a few creative players and they go from success to success [for club and country]."
Arsenal have admitted in the past that they have name checked Gotze, with Arsene Wenger revealing he believes the youngster can be a future top talent..
"Gotze is a very good player," Wenger said as Arsenal were preparing to play Dortmund in the Champions League.
"I can understand there is a lot of interest in him around Europe. On our side, I do not think this is the best time to talk about it."
If Arsenal were to purchase Gotze, he would surely break the club's record for transfers, with a reported worth of around £30 million.
© Copyright IBTimes 2023. All rights reserved.