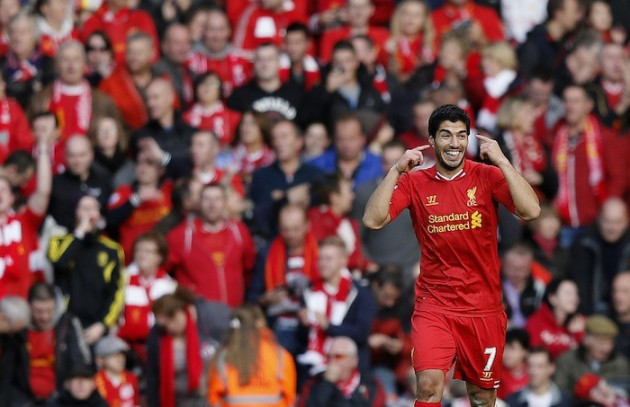 Arsenal midfielder Mikel Arteta believes that Luis Suarez will be a great success story despite the Liverpool striker having courted controversy throughout his career in Europe.
The Gunners made two bids for Suarez in the summer transfer window and though both were rejected, the club are reportedly considering making a play for his services again in January as Arsene Wenger looks to bolster his attacking line-up.
Since the summer came to an end and Suarez finished serving his second lengthy ban while in England, the Uruguay international has been in excellent form, scoring six goals in five games and firing a hat-trick at the weekend as the Reds defeated West Brom 4-1.
And Arteta, who is preparing to face Suarez this weekend as Arsenal host Liverpool, believes that despite his faults he will prove to be a huge success, admitting it is a shame his own side couldn't sign the striker in the summer.
"People don't know the real Luis," Arteta told The Sun. "He's a really good lad.
"I know Suarez really well. He used to live in the next house to me and, whenever I've met him, he's always been really nice.
"It's a pity Arsenal could not get Suarez.
"Suarez and Daniel Sturridge are the two most in-form strikers in the league and will be a big threat to us. But we have the quality to beat them."
Arteta also added that he believes that Suarez will come out of his recent controversies as a better player, explaining: "Suarez was in trouble, he got back, he was in trouble, he got back again and is now in his best form.
"I watched him at the weekend and he was outstanding again. It shows a lot of character to do what he has done. I admire it when players do that; when they have been written off and criticised because mentally it is very difficult."