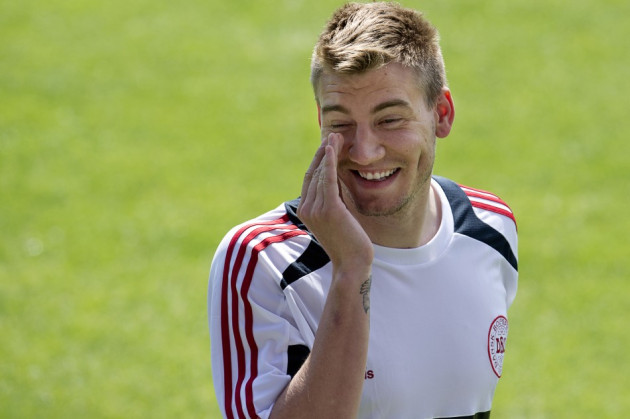 Nicklas Bendtner is set to stay at Arsenal after the Dane's astrinomical wage demands saw a move to Eintracht Frankfurt fall through.

Bendtner has had a disappointing time since moving to the Gunners' first team in 2005, with the striker spending three loan spells away from the club, most recently at Juventus.
Injury hampered the 25 year old's season in Serie A and he finished the season without scoring a single goal for the club.
After returning to Arsenal, Bendtner has strongly been linked to a move to Eintracht Frankfurt, a deal understood to be on the brink of completion.
But the move looks to be off with club chairman Heribert Bruchhagen revealing his wage demands are too high.
"After weighing up all the arguments, Bendtner turned out not to be a realistic prospect," he told kicker.de.
"Now it's up to us. There are no problems with Arsenal. We have to see if it's financially viable."
Bendtner's opinion of himself is well documented haing turned down the chance to sign for Sunderland during a loan spell at the Stadium of Light, despite enjoying a decent spell with the Black Cats which he has been the most successful so far.
Juventus have made it clear that they will not pursue the Denmark international - who is currently serving a ban from participating in international football after being found guilty of drink driving this year - and should he not lower his demands he could be set for another loan spell away from Arsenal at best.
Arsene Wenger is believed to be very close to signing off a record-breaking deal for Gonzalo Higuain, while the north London club have shocked fans with a bid for Luis Suarez in recent days.
It would appear that with the manager working to further boost his striking line-up there is no place in Arsenal's starting line-up for Bendtner.