Fiorentina striker Stevan Jovetic favours a move to Serie A champions Juventus. The 23-year-old Montenegrin international is believed to a key target for Arsenal in this transfer window and his quotes will not please Arsene Wenger.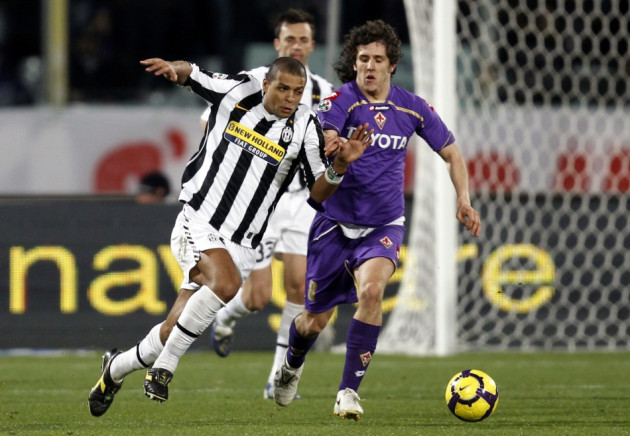 "For a year they [Juventus] have said they want me. I come before [Zlatan] Ibrahimovic, [Carlos] Tevez and [Gonzalo] Higuain in their list. Who would not be flattered? With [Antonio] Conte I feel that I could continue to grow," the forward told Gazetta Dello Sport.
The Gunners were reported to be in talks over a move for Jovetic, with the Mail Online reporting Viola wanted £5m more than Wenger's £20m offer. And while Jovetic is understood to be high on the Premier League club's wish list, he has also attracted attention from the Bianconieri, who want a second high-profile striker to add to the free signing of Spain's Fernando Llorente.
The battle for Jovetic's signature appears to have boiled down to these two clubs. Judging by the player's comments, not only is a transfer more than likely but the Gunners may have to resign themselves to losing the race.
Of course, Jovetic has not completely ruled out a move to north London either, claiming "the Premier League is also fantastic championship, as is La Liga. I have some opportunities so we'll see.
"Florence and the Viola fans have always asked me to be upfront: so here it is. I need stimulation elsewhere, I need to devote myself in a top club. I've played in Europe with Fiorentina, now I want to win in Europe," Jovetic concluded.
Jovetic's comments will not please his present club either. The Viola's sporting director, Daniele Prade, was recently quoted as saying the striker was "not on the market". They may have to revise their stance now.
Meanwhile, Italy international and Juventus No 1, Gianluigi Buffon has welcomed the potential arrival.
"Any player who will help Juventus improve is more than welcome. We must try to improve on our performances from the past few seasons. It will not be easy to close the gap with the European top clubs, of which Bayern Munich has impressed me the most. But... I believe in Juventus' management," he told Tuttosport.