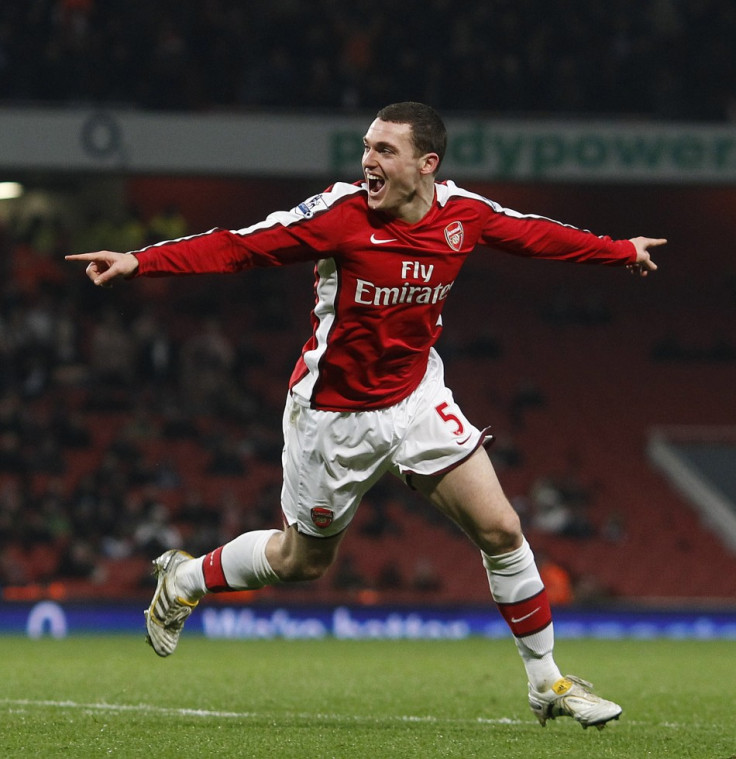 Belgian international Thomas Vermaelen has said he never wants to leave Arsenal and has vowed to remain with the Gunners at all costs. The 27 year old defender transferred to Arsenal from Dutch side Ajax in 2009 and has since become both a fan favourite and an integral part of the team. Vermaelen was speaking ahead of Belgium's friendly with England, on Saturday, at Wembley.
"I will stay at Arsenal forever. There will be no transfer for me. I love London. I've got a house there, I'm happy there and I don't see any reason to ever leave the club," The Sun quoted Vermaelen as saying.
Although, the Belgian defender is struggling from a groin injury, he said he hoped to be fit before his team's friendly clash with England.
"It's a big game for us against England at Wembley. Everybody wants to play in that game, and I'm doing everything to get fit to play in that game," said Vermaelen, according to an ESPN report.
Meanwhile, Vermaelen admitted he was surprised to see Gunner teammate Alex Oxlade-Chamberlin selected for the England squad traveling to the European Championships in Ukraine and Poland. Apart from Vermaelen, many believe Oxlade-Chamberlain, who transferred from Southampton to Arsenal last summer, is still not ready for first team football. However, the 18 year old winger has proven he has matured by producing consistent performances after a disastrous debut during the Gunners' 2-8 loss to Manchester United last year. Vermaelen did also add he was confident the teenager would do well.
"I was a little bit surprised, but on the other hand he is a great player and deserves to be there. He did not play all the games for us at Arsenal, but he is a great player for us," Vermaelen told Sky Sports.
"It will be a good experience for him. When he plays he will play with confidence and without any doubt in his mind so I think he will be fine. I hope he gets some playing time," said Vermaelen in another ESPN report.
French defender Bacary Sagna, who is a doubt for the summer's tournament after an injury, feels England manager Roy Hodgson may use Oxlade-Chamberlain as a wildcard.