Former Arsenal striker John Hartson has urged Arsene Wenger to "break the bank" and sign Wayne Rooney from Manchester United this summer.
The England international has been heavily linked with a move away from Old Trafford in this transfer window. The Gunners have been touted as top contenders for securing the forward's services, while the likes of Chelsea and PSG are also understood to be interested.
Rooney has had a chequered relationship with David Moyes in the recent past and the Scot's appointment as the new United boss has done little to quell the speculation linking the player with a move away. And Hartson feels Arsenal should capitalise on the situation by landing the 27-year-old.
"I think Rooney would be a fantastic signing. He's actually coming into his prime. He's only about 27, 28 and you don't play your best football until this stage of your career so, in terms of his experience and everything he's done at Manchester United, I think he would be a brilliant signing and Arsenal fans would welcome him into the side," Hartson stressed.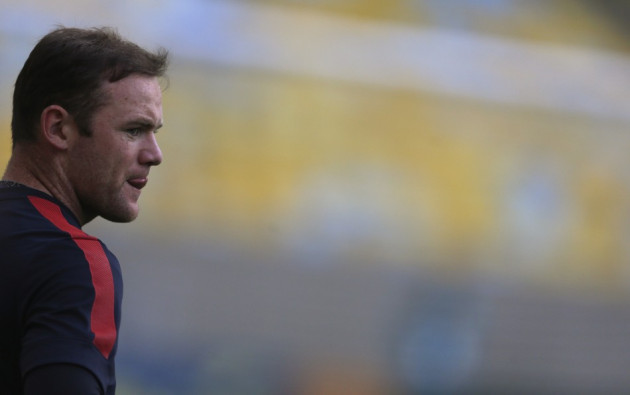 "Arsenal fans are used to players like Rooney. They've had Dennis Bergkamp, Liam Brady, Anders Limpar, they've had great ball players over the years and Rooney would be a magic signing, I'm a big fan of his. So, for me, I would just break the bank and go and get Rooney if United will let him go," the 35-year-old pointed out.
Rooney featured in a more withdrawn role for the majority of last season, following summer arrival Robin van Perise's good run of form up front. Hartson feels the Englishman can operate in a similar role for Arsenal as well.
"I think you will see Rooney take up a deeper role because of his experience and when he drops into that little hole behind the striker, he gives the centre-backs a real problem because he needs to be marked, and you couldn't let a player like him come in on the half-turn and face your back four because he will just cause riots in there," the former Gunner said.
"He can pick people out, he can slide balls through, break the centre-backs by getting between the lines and by playing balls over the top. He has unbelievable individual ability and if they can find the right position for him, he'd be brilliant," Hartson added.