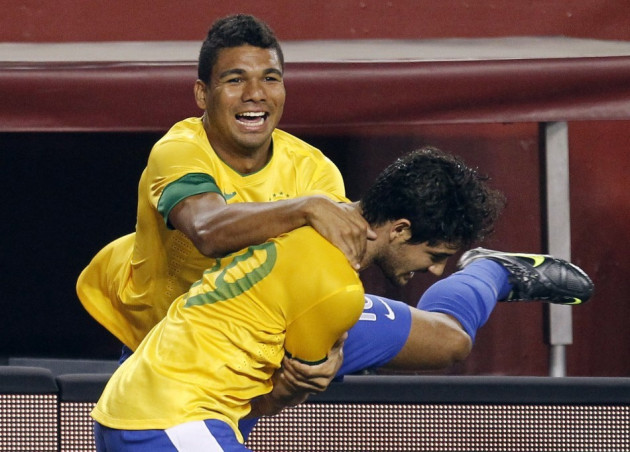 Arsenal and Tottenham are set to make a January move for Corinthians striker Alexandre Pato, according to the Daily Mail.
Both teams are in the market for a striker and have looked up the former AC Milan man as one to strengthen their attack. The striker has failed to live up to his expectations in recent years but is looking lively in recent weeks, having scored eight goals for the Brazilian club this season from 24 appearances.
Tottenham were interested in signing the player last summer but the player decided to extend his stay in Brazil. However, he may be poised to make a switch in January if there is interest. In an interview with Sportv, he said. "Tottenham had called Corinthians to ask for my transfer. I sat at the table with the club and my agent and I decided I wanted to stay."
Spurs are looking to put up Jermain Defoe and Emmanuel Adebayor for transfer in January, having brought in Roberto Soldado from Valencia last summer. The pair have failed to live up to Andre Villas-Boas' expectations and the Portuguese manager is looking for options in the market to add to their already strong squad. AVB's main problem this season has been their inefficacy in front of goal with Soldado yet to reach his heights in the Premier League and little options off the bench to complement the same.
Arsenal are in a similar position, with only Olivier Giroud as their main man up front this season. As proved in their Capital One Cup loss to Chelsea at the Emirates, Nicklas Bendtner is not an option to fall back on for the Gunners and are in need for some serious investment in January if they have to keep their title hopes alive. Arsenal are currently top of the league and will face Liverpool in a top of the table clash at the Emirates on Saturday, which will play an important part in determining the state of their season.