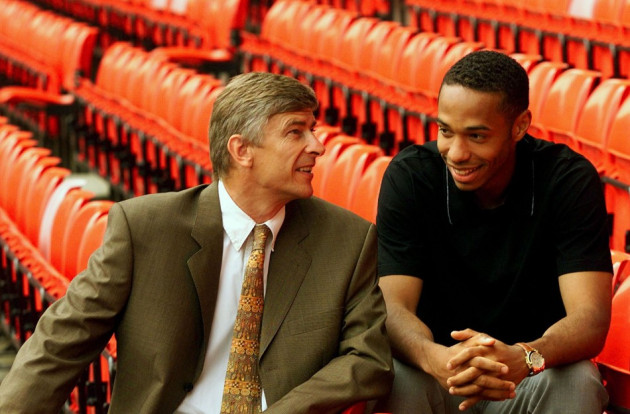 Arsenal have made considerable progress in securing a return for club legend Thierry Henry, with reports suggesting the player is set to sign the contract within 48 hours.
Talks with New York Red Bulls, to bring the 34-year-old back to his one-time stomping ground, are set to begin with the London side looking at a two-month loan deal.
With Gervinho and Marouane Chamakh set for International duty in the African Cup of Nations by the end of January, the club will be left dangerously short of players up front and manager Arsene Wenger is keen to bring the Frenchman back into his fold.
Henry is currently training with Arsenal in a bid to maintain fitness during the MLS off-season. If the deal goes through, he could play in seven Premier league fixtures as well as FA Cup ties and Champions League last-16 fixtures against AC Milan.
His arrival will also serve to relieve the pressure on captain Robin van Persie who, at times, single-handedly rescued the team from tight-spots.
Earlier in the week, Wenger was coy on speculation regarding his former-captain's return.
"There is no story and if we sign anybody we will inform you," he had said. "I am 15 years in England. I have never told before I sign somebody the name of who I will sign."
However, a deal looks highly likely now.