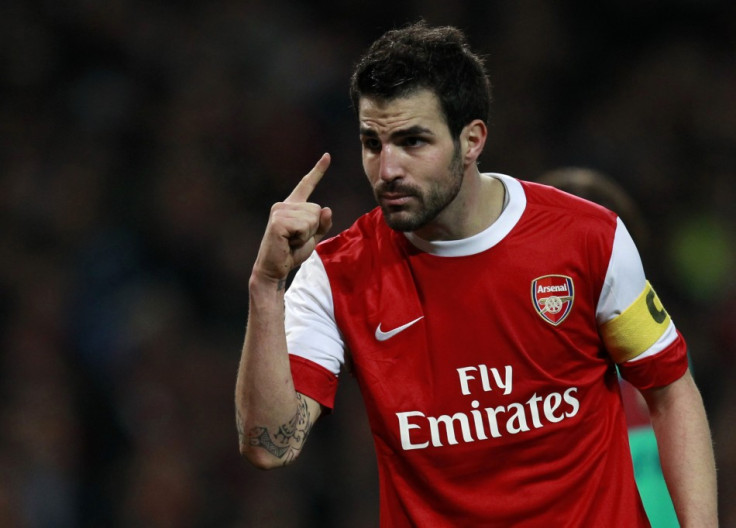 Cesc Fabregas has insisted that he will not press Arsenal for a summer transfer to Barcelona, but has admitted his frustration over the Gunners' lack of recent success.
On Tuesday his club team-mate Bacary Sagna claimed Fabregas would seek a return to the Catalan club this summer. However Fabregas has attempted to quash rumours linking him with a move away from the Emirates.
"I am an Arsenal player. I have been very happy for eight years and I am very happy. I am not thinking about football right now, just about my holidays," Fabregas said, currently on a Mediterranean break with Barcelona players Carles Puyol and Gerrard Pique.
"Barcelona are the best team in the world and going there guarantees titles. But I owe myself to Arsenal.
"Any player who says he is not frustrated at not winning titles is lying. I am ambitious. [But] I have not spoken to the manager. He is the boss, he takes decisions and I don't know if they want to sell me or not.
"I have values and after all that I have done in eight years here I am not going to say a word that would ruin everything. I have always acted with discretion.
"Everyone sees things in a different way but in these [sorts of] decisions, not everything depends on the player. If I said anything else it would be a lie, it would give rise to speculation that is not true.
"I am very happy at Arsenal. I am not going to talk about any team - but I can't say no to anyone because you never know what could happen in the future."
Barcelona have failed to sign the player, who came through the club's youth system before moving to London in 2003, in each of the previous two summer transfer windows.
And the club's ability to meet Arsenal's £40m valuation of their captain is likely to require the Catalan outfit to sell a number of current squad members in order to raise the necessary funds.