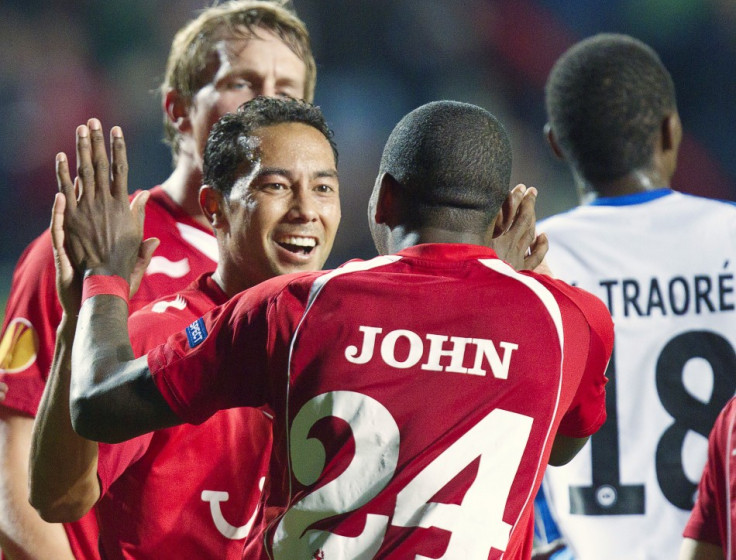 Ola John has revealed he would like a switch to the Premier League, after the winger claimed that as a junior he had turned down offers from Arsenal and Manchester United to join FC Twente.
Before John joined the youth academy at Twente, he was offered the opportunity to make the move to England, but the Liberia-born starlet claimed that he didn't want to be without his family.
"At Manchester United or Arsenal in the youth team, I would've ended up in a family without my mother," John explained this time last year.
"I did not like the idea of that. So I decided Twente would be my first break."
And the youngster, who is reportedly still being watched by both United and Arsenal, now claims that he is ready to step up and join an English club as he moves forward with his footballing career.
"First I want to do everything I can to make FC Twenter champions again," he told NUSport.
"Then I'll know the time is right to switch to a big English club.
"Through my brother Collins, I know how beautiful it is to play in the Premier League."
John's brother Collins has spent trial periods with Championship side Nottingham Forest, and the winger is hoping not only to follow in his family's footsteps and move to English football, but also to play for a club of the calibre of Arsenal or United.
After scoring six goals in 26 appearances for Twente, John is impressing on the big stage already, and the youngster would be a good fit for either Arsene Wenger or Sir Alex Ferguson, with managers taking a liking to players who are full of potential.
But with John's contract running out with the Eredivisie side in 2014, it might be a struggle for Twente to be convinced to let go of their young star.