After a 0-0 draw in the first game against Sunderland, Arsenal boss Arsene Wenger has admitted the Gunners need to revive the dominance with which his team used to play, something that has been missing since striker Robin van Persie left the club.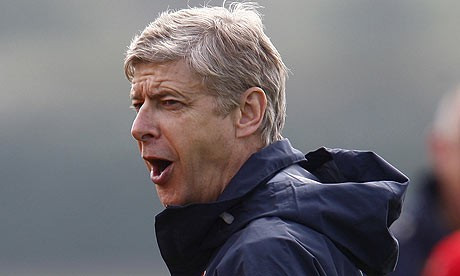 The Gunners have been handed a difficult string of opening games; they played Sunderland first up and now face Stoke City at the Britannia and both clubs relish playing tough-tackling football to unnerve and unsettle the Arsenal players. The Gunners also face Liverpool, newly promoted Southampton, Chelsea and defending champions Manchester City. However, Wenger insists his side can do well.
"It is a bit of a fight for who dictates his style. If we manage to do that I enjoy it, if we do not manage to do that I don't enjoy it at all because then you really suffer at Stoke. It a question of being strong enough to dictate your style," ESPN quoted Wenger as saying. The 62-year-old Frenchman also said that playing styles were unique and there was no "bad style".
Meanwhile, German international Per Mertesacker, who spent most of last season on the sidelines after a serious ankle injury, echoed his manager's thoughts and admitted he was still trying to adapt to the Potters' strategy and style, with particular reference to set pieces, throw-ins and crosses.
"We have to cover each other even more than the other games because they are very dangerous players, especially up front, and very tall players. Maybe we have to behave differently, but we always want to show our own qualities," Mertesacker told Arsenal's official Web site.
Gunners Not an Easy Task
Finally, despite all the criticism and the sale of star players, Stoke manager Tony Pulis has called the Gunners a strong side.
"I've heard people say Arsenal are in decline but they are one of the great clubs in the world with a great tradition. They play a certain way and with a lot of style," the Telegraph quoted Pulis as saying.
Close but no Cigar
Finally, Wenger has confessed to being disappointed with the behaviour of key players, all of whom demanded and got transfers just as he was ready to build a title-winning team that could sustain itself for a long time.
"I was close to building a team that would have had more than enough quality to win trophies Fabregas, Adebayor, Van Persie and Nasri playing together would have been very successful, but we lost them all in a short period," he said.