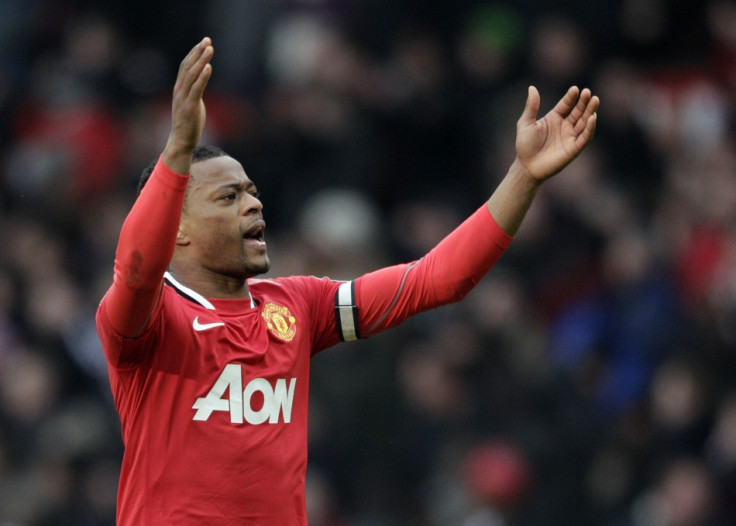 Manchester United left back Patrice Evra has accused Arsenal youngster Jack Wilshere of trying to injure him; the Frenchman stated he felt 20 year old Wilshere had no intention of tackling for the ball and only wanted to attack his legs.
Wilshere was shown a second yellow card for the tackle on Evra, in a league game between Arsenal and United. Goals from former Gunner Robin van Persie and Evra himself secured a 2-1 win for Sir Alex Ferguson's side, with Spain's Santi Cazorla scoring for the visitors.
"I think he didn't look for the ball. He stood on my legs and it wasn't the first time, but the referee did a good job and that's it. That's the rule of the game," the 31 year old said after the game.
However, the Gunners' manager, Arsene Wenger, was quick to defend his star and insisted the tackle was not as bad as Evra made it appear or sound. The Frenchman hinted Evra may have dived to get the referee's attention and blamed match officials for the practice of warning players about impending bookings.
Wilshere will now serve a one-match ban and will be unavailable for the weekend's league game against Fulham. However, he will be available for the midweek game at Schalke and is likely to start from the bench, as Wenger continues to ease the injury-stricken youngster back into regular first team football.
The Arsenal manager also spoke about the referee's (Mike Dean) decision to show van Persie a yellow card instead of a red, for a tackle on French international Bacary Sagna.
"The red card was very harsh. When you tell a player, 'For the next foul you're going to get a second yellow', it is a signal to everybody in the opposing team to dive. Of course they then do it. If you get a warning, you are saying to the other team that with the next foul, if you dive, the player is off. Why do referees do that? It's absolutely naive. To me, Wilshere's tackle looked a regular challenge," he said.