Wojciech Szczesny believes that Lukasz Fabianski is the best number two keeper in the country, with the Arsenal man insisting that his understudy will be pushing for the number one spot very soon.
Fabianski has made just six appearances for the Gunners this season, and at 26 years of age, he is learning a great deal from Szczesny as the Poland international took the side from their worst start in over 50 years to challenging for a Champions League spot.
And Szczesny believes that his compatriot will only get better during his time at Arsenal, and may make the competition a lot harder for top spot as time goes on.
"I think the quality of goalkeepers at the Club is as good as anywhere in the country," he told the official Arsenal website.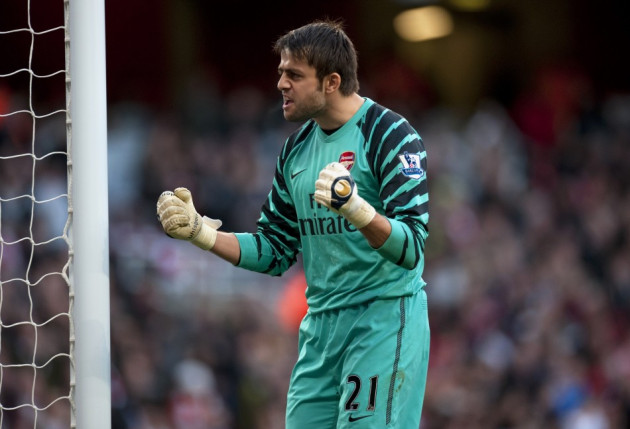 "I believe Lukasz is the best No 2 in the country. Every time he goes in goal the team is confident he will do a good job, and to have someone like that behind you gives you a lot of motivation to work hard at the training ground.
"I know I have to be at my very best in every game because he is waiting to take my spot. It helps keep you sharp and to be at your very best."
Szczesny refuses to accept the notion that he's the number one keeper at Arsenal, admitting: "I am 22 years old and I don't think I am the established No 1; I still need to prove myself at this Club," he said.
"If we have this conversation in a few years' time and I have played 500 games, then I will feel established as the No 1. There is still a long way to go."The youngster has had a mixed season with Arsenal so far, taking some big losses such as the 8-2 demolishen by Manchester United, but displaying leadership skills on the pitch that could make him a future captain at the club.
And after committing his long term future to the Emirates at the start of the week, if Szczesny isn't the club's established keeper yet, he likely will be in a few years.