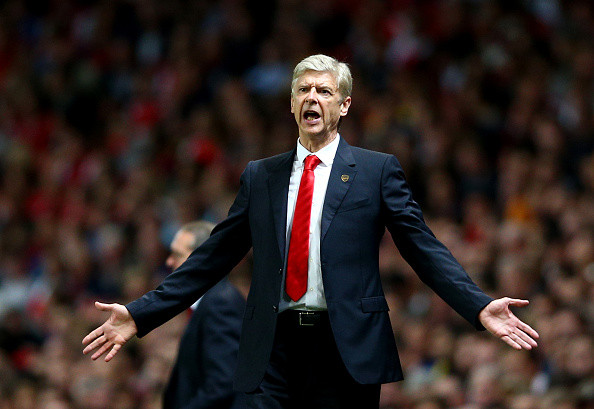 Arsene Wenger has conceded that the Gunners were naive defensively against Anderlecht and paid the price for not closing out the game.
Arsenal were leading the game 3-0 till the one hour mark when the Belgian club pulled one back to bring a semblance of confidence in the side. The Gunners capitulated following the incident and let in a penalty and a late goal to allow the visitors to carve a massive comeback, an unprecedented state of affairs in Champions League history for the Gunners.
Wenger revealed that he was never comfortable with the way the Gunners were defending on the day, allowing Anderlecht to carve out counters at ease. Arsenal were lucky to not go behind in the opening quarter but managed to tide that phase with a goal of their own, as Mikel Arteta scored from the spot after an intelligent run by Danny Welbeck.
"The result is very disappointing. I think overall defensively we were poor from the first to the last minute today. We had a bit of bad luck because the first goal was offside but then there was a lack of concentration because we thought the job was done," Wenger told Sky Sports.
"When they came back to 3-2 you want to be secure and we were maybe not cautious enough because we wanted to score a fourth. But if you look at the second and third goals it's very poor defending. I was never completely sure that we were not in danger because you could see that for the whole game we did not defend well," he added.
The result means that the Gunners are likely to come second in the group yet again, with Dortmund in the driving seat to secure the position at the top.
"We have to win our next game and see if we have our chance but it's likely now Dortmund will win the group. Our main priority is to qualify, I am confident because one point should be enough but it's not done yet," he concluded.