Arsenal manager Arsene Wenger has criticised the actions of Chelsea midfielder Ramires, whom he blames for both goals in the 2-1 defeat at Stamford Bridge.
Ramires went in late on Gunners midfielder Francis Cocquelin before earning a penalty after appearing to go down after minimal contact from goalkeeper Wojciech Szczesny, helping to hand Chelsea a two-goal half-time advantage.
Theo Walcott sparked a second half comeback with a goal before the hour mark, but Arsenal couldn't force an equaliser, leaving Wenger frustrated at Ramires' crucial contribution.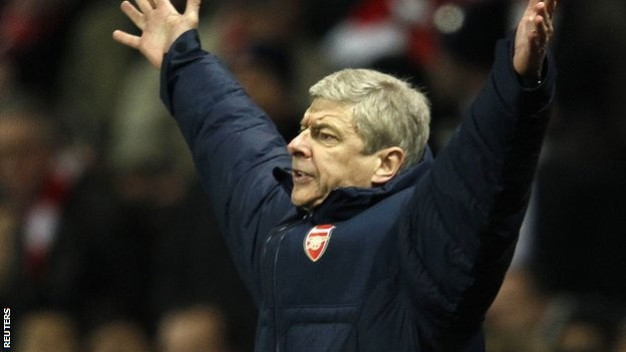 "The referee gave a lot of free-kicks today, and some much less than the Coquelin one," Wenger said. "It's frustrating. It doesn't mean we should have conceded the goal but in the big games these decisions have big implications.
"We were unlucky because there was a free kick for the first goal, and it wasn't a penalty, and he could have given Ramires a yellow card [for diving] as well.
"But we didn't make enough of our corners, free-kicks and the chances we created. That's why we lost the game. It's very damaging for our position in the league and difficult to swallow."
The defeat leaves Arsenal seven points adrift of fourth place in the Premier League and the Champions League qualification places despite having a game in hand, and Wenger feels with 16 games left, his side face an uphill battle to finish in the top four.
"The table is the table. We have lost two big games in the last week, and that's very damaging for us," Wenger admitted "We cannot afford to drop points any more if we want to be in the top four. That's a concern.
"We had a similar start to Man City last week, didn't defend too well and gave them too much incentive. In the big games, once you start 2-0 down, it's very difficult," he said. "We didn't play well in the first half, but we were much more dangerous in the second half, with a different attitude.
"First of all, Chelsea played well. I feel we were not well-positioned on the pitch. We were stretched, gave them too much room to play, and didn't defend tightly enough. We were always allowing them to play wherever they wanted."
Arsenal face West Ham United on Wednesday in a crucial game in hand in their hopes of finishing in the Champions League places.