Music legend Prince had prescription painkillers in his system when he was found dead in a lift at his Paisley Park home. Percocet, a powerful opioid was present in his body, it has been reported. According to the Minnesota Star Tribune, it is not yet known if the drug was a factor in his death.
The latest update on the circumstances of the Purple Rain singer's tragic death comes as it announced today that federal authorities have joined the investigation into possible criminal conduct.
The investigation has so far been conducted by Carver County Police however it is thought the federal authorities were brought in to extend the enquiry to cover several US states recently visited by the 57-year-old. Police are attempting to piece together the last few weeks of the singer's life and identify the people who may have been supplying him with the prescription drugs, Mail Online reports.
"The US Attorney's Office and DEA are joining the Carver County Sheriff's investigation," a statement said. "The DEA and US Attorney's Office are able to augment this local investigation with federal resources and expertise about prescription drug diversion."
Just six days before his death, the Purple Rain singer was briefly hospitalised after his private jet made an emergency landing in Atlanta, Georgia. The Star Tribune subsequently reported that Prince was carried from his plane unconscious in the middle of the night. An audio recording of the pilot requesting an emergency landing, reports an "unresponsive" passenger.
The singer was transported to hospital where he was given a so-called "save shot"following a suspected drug overdose. Doctors recommended he stay in hospital for 24 hours, however, Prince reportedly checked himself out after just three hours, apparently because the hospital could not meet his demand for a private room.
He was last photographed returning home from Walgreen Pharmacy, 6 miles (9.6km) from Paisley Park, prompting family members to suspect he was trying not to leave a paper trail that would indicate the extent of his alleged drug use. The next morning he was pronounced dead.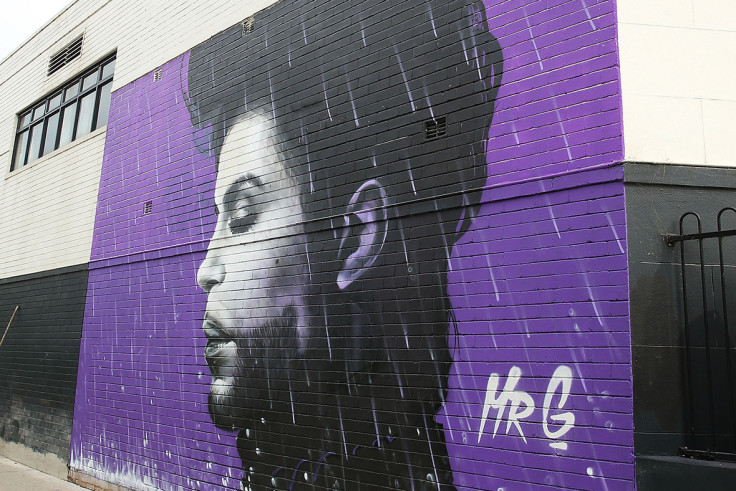 In a tragic turn of events, it has since emerged that the seven-time Grammy winner was due to receive professional support for his escalating dependency on prescription medicines and was scheduled to meet addiction specialist Dr Howard Kornfeld one day after his death.
William Mauzy, a lawyer for Dr Kornfeld said the medical practitioner was told that Prince was "dealing with a grave medical emergency". Mauzy said Dr Kornfeld hoped to get Prince "stabilized in Minnesota and convince him to come to Recovery Without Walls in Mill Valley. That was the plan"'.
While toxicology reports are not expected for several weeks, the investigation into the death of Prince is ongoing.