It has emerged that music icon Prince was due to meet with a drugs specialist just a day after he died in a "life-saving mission". Following growing concerns that the singer's alleged addiction to painkillers had spiralled out of control, Prince's team reportedly contacted Dr Howard Kornfeld who runs Recovery Without Walls, a clinic in Mill Valley, California, on 20 April, the day before the star died.
In a press conference on Wednesday (5 April), the doctor's lawyer William Mauzy said he had been unable to travel to Minnesota immediately and instead sent his son Dr Andrew Kornfeld, to carry out an initial assessment on the 57-year-old.
Kornfeld was scheduled to travel to Minnesota on April 21, and after stabilising the singer, intended to take him to his rehabilitation centre in Mill Valley for a recovery programme, BBC News reported.
However, his rescue mission was a day too late. When Kornfeld arrived at the Paisley Park home, staff reported the Purple Rain singer missing. When he was found unresponsive in a lift, it was Kornfield who called paramedics to the property and 20 minutes later, Prince as pronounced dead at the scene.
According to the Minneapolis Star Tribune, Dr Kornfield regretted that he had been unable to reach the star in time. His lawyer stated: "Dr Kornfeld felt that his mission was a life-saving mission. Dr. Kornfeld was never able to meet Prince, never talked to Prince, and was sadly not able to arrive on time to help Prince," Mauzy added. "He wishes he had had the opportunity to meet with him and treat him along with a local Minnesota doctor."
His son was interviewed by Carver County sheriff's officials and returned to California that night, Mauzy said.
While the preliminary findings of a post-mortem found that the singer's cause of death was not suicide, investigators have suggested that there may be a criminal enquiry as speculation mounts that Prince may have been supplied with prescription medications from a doctor who was a personal friend.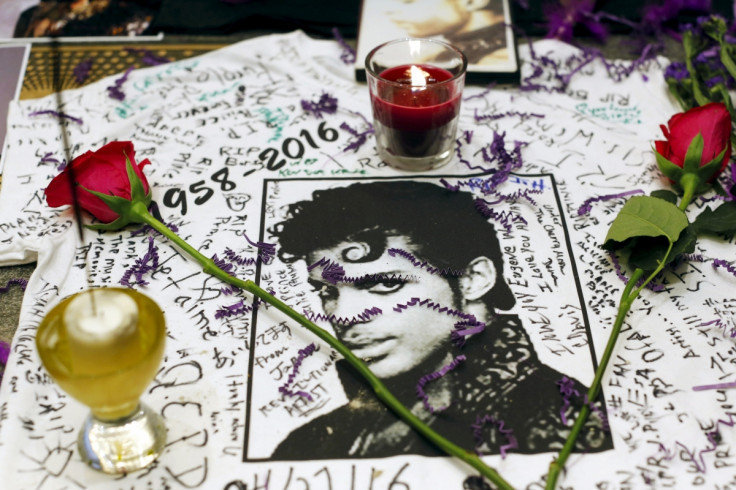 Prescription opioid medications were found on him and one of the last sightings of the singer was at Walgreens pharmacy. It has since emerged that the pharmacy in Minnetonka was six miles (9.6km) away from his Paisley Park home fuelling fears that he may have been attempting to hide the prescription paper trail in a bid to conceal the extent of his alleged addiction. Carver County Police have been issued a warrant to search the Paisley Park home.
The seven-time Grammy award winning artist was believed to be taking painkillers such as Percocet after undergoing corrective surgery on his hip in 2010. It was reported that as many as 47 emergency calls were made from Paisley Park over the past five years. Three of those were made in the past nine months for medical emergencies. It's now feared that Prince developed an addiction to the medication, which spiralled out of control in the weeks leading up to his death.