Arthur Collins, the former boyfriend of The Only Way Is Essex star Ferne McCann, has been jailed for 20 years after injuring more than 20 people in an acid attack in a busy East London nightclub.
Collins, 25, was found guilty of five counts of wounding with intent to do grievous bodily harm and nine counts of assault occasioning actual bodily harm following a trial at Woolwich Crown Court.
He admitted throwing a liquid over a man he was arguing with at the Mangle club in Dalston on 17 April, but claimed he thought it was a date rape drug after overhearing men discussing spiking a woman's drink.
However, the jury heard Collins sent a text six days prior to the premeditated attack to his sister in which he warned: "mind that little hand wash in my car ACID".
He claimed in court that the message referred to a shampoo containing amino acid and coconut oil and he was keeping it his car to hide the fact that he had a hair transplant from McCann, who gave birth to the couple's daughter in November during the trial.
CCTV footage shows Collins grabbing a bottle of concentrated PH1 acid solution – known to be the same strength as hydrochloric acid – and squirting it in his victim's face. As he fell to the floor in agony, Collins squirted the bottle a couple more times, hitting several more innocent people.
Victims described to the court seeing "steam" rising above them, and chocking on the pervasive chemical smell.
A total of 22 people were injured during the attack, 16 of whom were left with serious burns including a 21-year-old male who was left with burns on 6% of his body and a 23-year-old woman who suffered chemical burns to her chest, neck and upper left arm, and required surgical intervention to treat abscess infection.
Following the attack, a huge appeal was launched by police to find Collins after he went on the run to evade capture. He was eventually arrested by Met Police on 22 April and refused to answer any questions while in custody.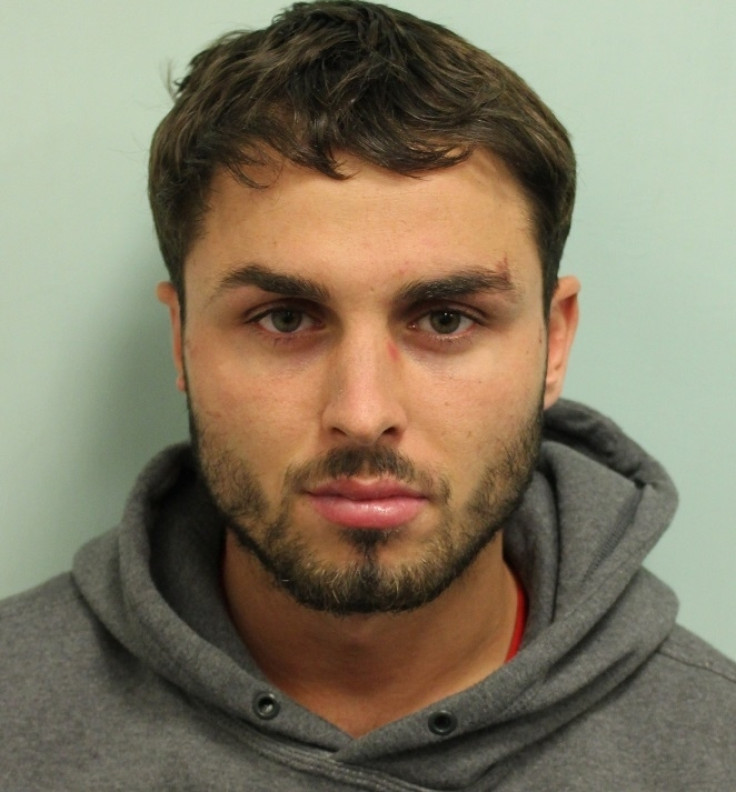 Following the conviction,,Hackney Borough commander, Detective Chief Superintendent Simon Laurence, said: "Collins went to the nightclub that night with a bottle of a noxious substance with the intent to use it to inflict serious harm.
"He indiscriminately and recklessly sprayed the substance in a crowded place, knowing full well the danger this would pose to a large number of people. This was a barbaric and cowardly act.
"Furthermore, Collins stayed in the nightclub for an hour after the attack as police and emergency services arrived to tend to the victims, seemingly without a care for the 16 people against whom he had inflicted serious injuries upon."
Lily Saw, London Crown Prosecution Services reviewing lawyer, said in a statement: "Our prosecution proved this acid attack was no accident. Arthur Collins went to a nightclub with a container which he knew contained strong acid, and was willing to use it.
"Acid can be as much of a weapon as a knife with equally damaging consequences, and many of the victims of this attack suffered very serious injuries. There is understandable concern about this issue, and these convictions show that those who choose to use acid as a weapon can expect to face very serious criminal charges."