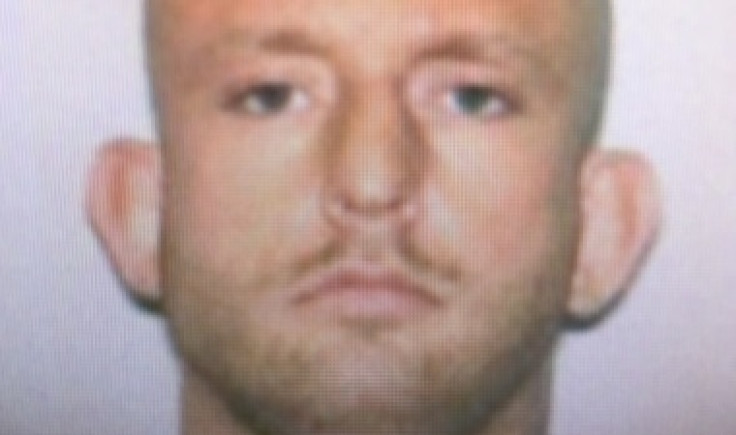 A drug smuggler who went on the run after landing in an airfield carrying £1.2m of cocaine has been jailed for more than seven years.
Jason Waterman – nicknamed "Jugs" due to his distinct ears – fled to Spain after managing to outfox border police inspecting the aircraft he was aboard.
After a series of police appeals in the media, he eventually handed himself in to Gibraltar police dripping wet having swum from Spain because he did not want to come across the land border.
He was extradited back to the UK and pleaded guilty to drug importation charges on the first day of his trial at Bradford Crown Court on Monday (18 December).
Waterman, from Watford, Hertfordshire, was then jailed for seven years and two months.
The court heard how the 33-year-old was on a light aircraft that flew from the Netherlands and landed at Bagby airfield near Thirsk, North Yorkshire in October 2015.
Waterman ran off as soon as Border Force officers arrived to carry out checks on the plane, leaving a suitcase containing 7kg of cocaine – thought to have a street value of £1.2m – in a nearby hedgerow.
He had been a fugitive until June 2017, when he handed himself in to Gibraltar Police "dripping wet and carrying a bag of wet clothes".
National Crime Agency Branch Commander David Norris said: "Waterman fled the UK for more than a year and a half in an attempt to avoid this moment, so it gives us great satisfaction to see him behind bars.
"It demonstrates that the NCA does not give up the hunt, and to everyone else feeling the stress of being on the run I would say we are patient people, we keep the pressure on, and we never stop looking for you.
"This investigation drew on the combined skills of the NCA, North Yorkshire Police, Border Force and overseas partners. Working together we are determined to do all we can to disrupt and prosecute those involved in trafficking and organised crime."
The pilot of the aircraft was found not guilty of importation offences in March.