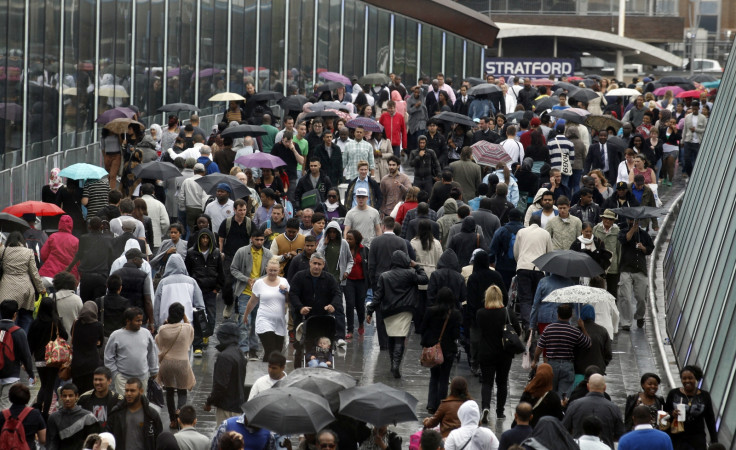 Family spending power in the UK has increased for the tenth month in a row thanks to the cost of goods slumping in July, according to supermarket chain Asda.
The Walmart-owned retail giant explained that the average British household had £173 ($286, €217) a week of discretionary income in July 2014, up £3 a week on July 2013 and coming close to the all-time high of £174 in January 2010.
A discretionary income is the income left once taxes and the spend on essentials like rent, utilities and bills have been deducted.
The Asda Income Tracker, which is conducted by pollster Cebr, also found that the rise in incomes is mainly due to a slowdown in the rate of essential item inflation, which stood at just 1.4% in July – below the Bank of England's target rate of 2%.
"What families across the UK can be reassured by is the slowdown in inflation which is being supported by falling inflation on essential items – food, vehicle fuel, clothing and mortgage payments have all contributed to a rise in family spending power," said Andy Clarke, the chief executive of Asda.
"However, we must remember that the reality is household budgets are still stretched and what I'm now seeing is a customer who is much more considered with the extra pounds they have in their purses."
The research also revealed that the improving jobs market also helped to buoy family spending power last month, with strong employment growth of 2.8% and a 1.4% percentage point, year-on-year fall in the unemployment rate.
But one factor that continues to hold back growth in family spending power is wage growth, according to Asda.
The ONS said that regular pay increases rose just 0.6% year-on-year in the three months to June, while total pay fell back by 0.2% in the same period.
"Although it's good to see unemployment continuing to fall, there are still high levels of under-employment in the UK," said Rob Harbron, a senior economist at Cebr.
"It will take a longer period of economic recovery for this slack in the labour market to be reabsorbed."