UK Job Market: Self-Employment Surges to 40-Year High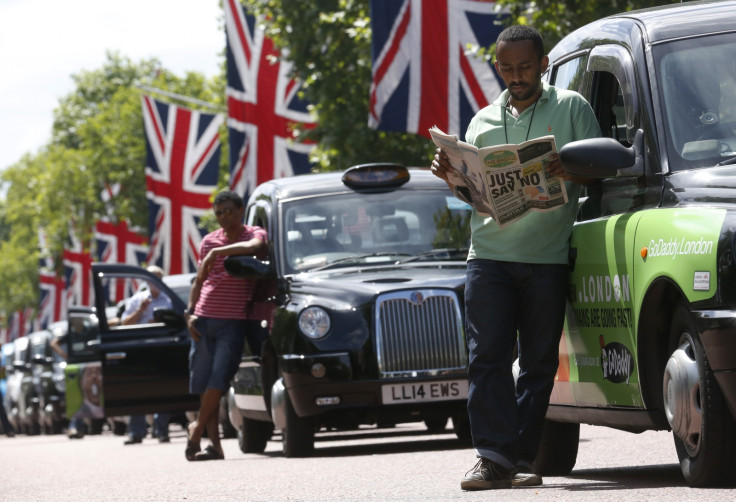 Self-employment in the UK is now higher than at any point over the past 40 years, according to official figures.
The Office for National Statistics said that there were 4.6 million people who worked for themselves as their main job in 2014 – accounting for 15% of those in work across the country [Fig 1].
The research body also said that there were also an additional 356,000 employees who had a second job in which they were self-employed over the same period.
The figures also showed that there were 1.1 million more workers in self-employment in the UK than compared to the first financial quarter of 2008.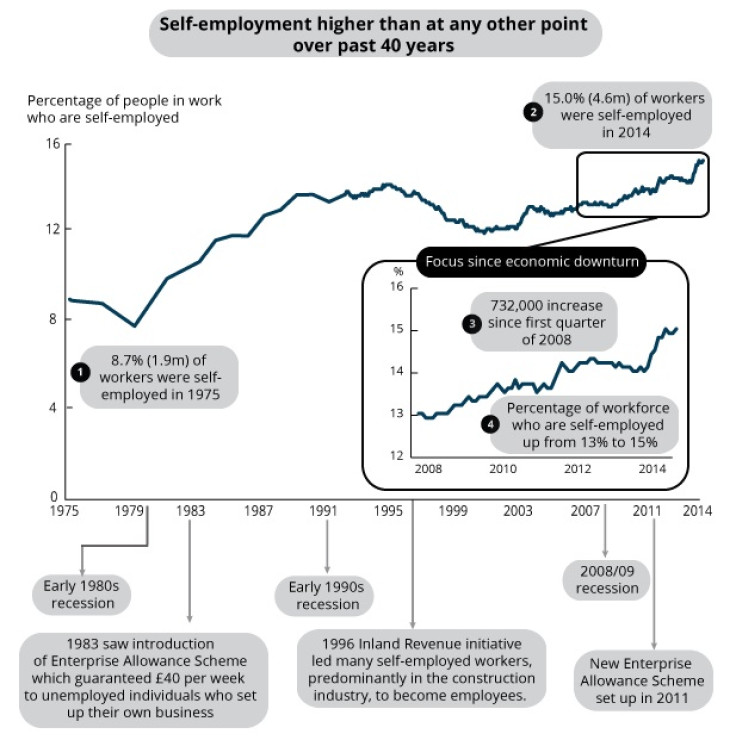 [Fig 1]
ONS
The ONS explained the rise was predominately down to fewer people leaving self-employment than in the past.
The number of self-employed over the age of 65 has increased substantially, up from 241,000 in 2009 to 428,000 today.
"We see this as further evidence of the shift in working patterns away from the traditional model of employment with complete retirement from economic activity in mid 60s, towards a more flexible approach to retirement," said Tom McPhail, head of pensions research at Hargreaves Lansdown.
"We see retraining and later life education as a key element to the promotion of continued economic activity into later ages."
The research also revealed that the most common roles are working in construction (167,000) and taxi driving (166,000) and in recent years there have been increases in management consultants.
But the average income from self-employment had fallen by 22% since 2008/09 – down to £207 ($344, €259) per week.
© Copyright IBTimes 2023. All rights reserved.