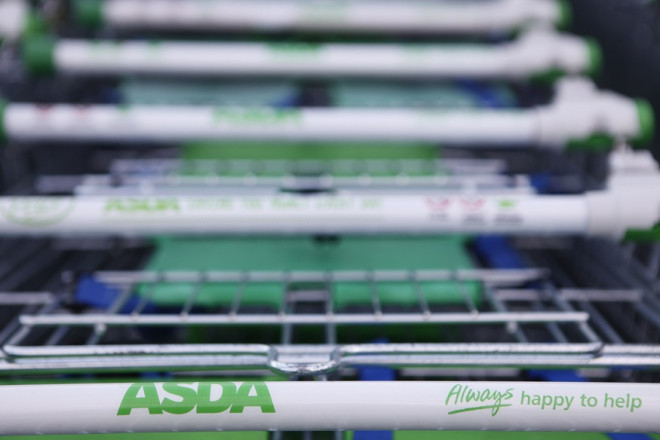 A woman tore a knife out of its packaging before stabbing herself in the throat with it in the middle of an Asda supermarket in Yorkshire.
The woman, believed to have been aged between 20 and 40 years old, repeatedly plunged the knife into her neck in front of a shocked member of staff on a kitchenware aisle.
One of the store's first aiders was seen trying to save her as she lay dying in a pool of blood but she was pronounced dead at the scene.
West Yorkshire Police officers were called to the Asda supermarket in Shipley, West Yorkshire, at 8.37am following a report of a woman being found with serious injuries.
The death is not being treated as suspicious and no one else is being sought in connection with the incident.
Shoppers unaware of the grisly incident were ushered out of the 24-hour store as police interviewed staff and witnesses, and examined CCTV to try and identify the dead woman.
The store re-opened after shelves in the aisle on which the woman died had been cleared of any knives.
She is described as having shoulder-length dark hair which was tied in a ponytail and was wearing a dark blue top and trousers with large silver buttons to the front and a lighter blue or purple scarf.
Detective Inspector Ryan Bragg, of Bradford CID, said: "We have tried various means to identify this woman but as yet have not been able to do so.
"I would urge anyone who believes they may know the identity of this woman or who has concerns for a family member of friend who fits this description to make contact immediately."