Five violent thugs who killed a schoolboy in a frenzied attack because he lived on wrong side of the street in one of Britain's richest areas have been jailed for at least 131 years.
Hani Hicham Abou El Kheir was walking with his girlfriend through Churchill Gardens, West London, when he was ambushed after being stalked by a gang of up to ten males.
The 16-year-old was attacked with swords, a meat cleaver, knives and a Taser stun gun and was stabbed through the heart.
He suffered severe stab wounds to his head, arms, legs and torso and although he was rushed to a south London hospital, he later died of his injuries.
Ahmed Mikhaimar, 20, of South West London, Arber Barbatovci, 20, of South West London, Tarquai Joseph, 19, of West London and a 20-year-old man from Camberwell were all sentenced to life in prison with a minimum of 26 years at the Old Bailey.
Craig Boyce, 26, of West London, was sentenced to life with a minimum of 27 years.
After tearing into Hani the group discarded a number of weapons including meat cleavers and knives down a drain along a nearby street.
The court heard how Mikhaimer had attempted to flee the country in the wake of the murder, paying cash for a return flight to Cairo and applying for a brand new passport even though he already had one.
Yassine Sidi-Ammi, 19, was accused of harbouring one of the alleged killers but was found nt guilty at the same trial, while Donjeta Gashi, 20, will return to the Old Bailey for sentencing after she was found guilty on a similar charge.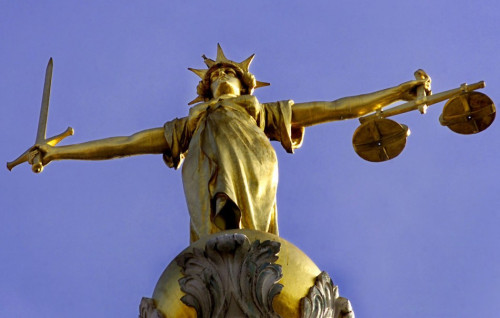 Judge Charles Wide QC said a turf war had developed with fatal consequences.
He told the murderers: "'The horror of what you did is demonstrated and compounded by the degree of planning and organisation.
'It must have involved the recruitment of the ten who would carry out the murder - that could not have been the work of a few minutes.
'It involved arranging to meet at a particular place at a particular time, clothed in a way so the garments you were wearing could be used to conceal your identity.
'You had a fearsome armoury of long knives and meat cleavers and then a co-ordinated meet after which, moving together through the streets of Pimlico, the to alarm of anyone that saw you, to find your victim, hunt him down and kill him.
"An agenda of murderous proportion was at play that evening by way of simply which side of a street they lived on."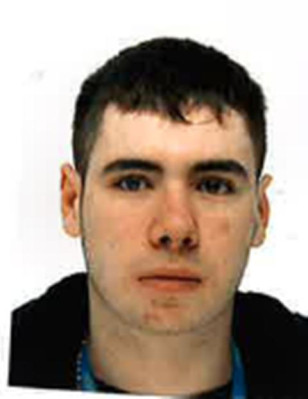 In a statement read out on her behalf, Pauline Hickey, Hani's mother, said: "Hani was my only child. I pine for him every day and I cannot come to terms with the fact that I will never again see his warm, beautiful smile or his awkward walk or hear his childish voice and explosive laugh, the way he said 'Mum' constantly and told me he loved me every day, the mess he left his bedroom and his heavy hugs.
"Hani was a gentle and loving giant and that's what made him my Hani. Every day I expect him to come through the front door with his beautiful smile and say 'Mum what is there to eat?'"
She denied Hani had been in a gang himself and said he had been in the wrong place at the wrong time.
The Metropolitan Police Service is offering a substantial reward of up to £20,000 for information leading to the identification, arrest and prosecution of others believed to be involved in Hani's murder.
Anyone with any information should contact the incident room on 0208 345 3715 or Crimestoppers on 0800 555 111.