South China Sea: Beijing may establish 'air defence zone' in disputed region to deter US patrols
China is considering establishing an "air defence identification zone" (ADIZ) over the South China Sea to deter US military activity in the region, media reports say.
The zone will be similar to the one Beijing imposed over a group of eight uninhabited islands in the East China Sea in 2013, with its implementation dependent on US military presence in the region and diplomatic ties with nearby countries, the South China Morning Post newspaper reported on 1 June.
An air defence zone serves as an early warning system to help a country detect any possible incursions by foreign aircraft into its sovereign airspace.
ADIZs are not legally binding but China requires all commercial aircraft flying through its zone in the East China Sea to provide advance notice of their flight path.
Beijing's unilateral move to set up an ADIZ in 2013 drew an angry response from Japan, South Korea and the US.
"If the US military keeps making provocative moves to challenge China's sovereignty in the region, it will give Beijing a good opportunity to declare an ADIZ in the South China Sea," a People's Liberation Army source was quoted as saying.
International concern
China has built several artificial islands in the midst of a reef system in the South China Sea known as the Spratly Islands – increasing tension with Taiwan, Vietnam, the Philippines, Malaysia and Brunei, who all have overlapping claims on the territory.
The US has conducted several navigation exercises in the South China Sea – through which about $5tn (£3.4tn) trade passes annually – to challenge Beijing's territorial claims.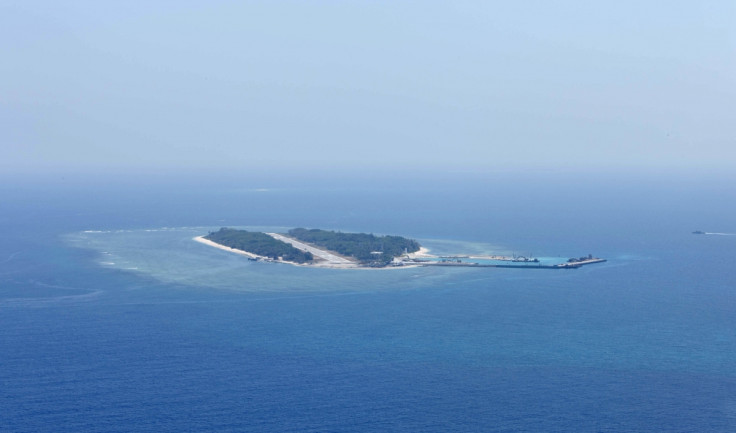 There is increasing international concern that the continued animosity between the two powers could spark a major naval conflagration in the region.
"Regarding when to declare such a zone, it will depend on whether China is facing security threats from the air, and with the level of the air safety threat there is," the Chinese defence ministry told SCMP.
Top defence officials from Beijing and Washington, including US Defence Secretary Ash Carter, will meet in Singapore on 3 May to discuss the South China Sea dispute.
© Copyright IBTimes 2023. All rights reserved.