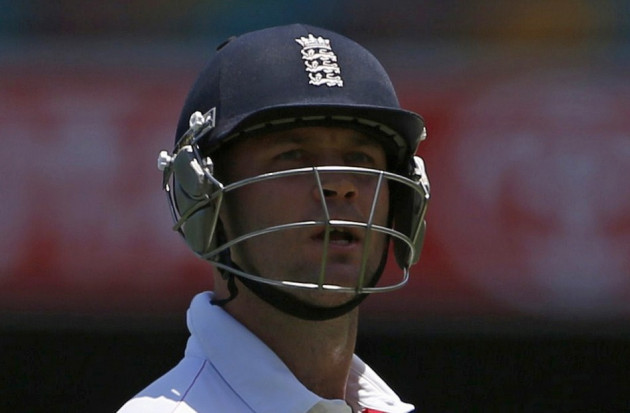 Ian Bell v Joe Root v Michael Carberry
The greatest dilemma facing the England selectors is who directly replaces Jonathan Trott in the batting order. There appear to be three immediate candidates with Ian Bell, Joe Root and Michael Carberry in contention. Both Bell and Root batted with little class in Brisbane but are perhaps the natural choice ahead of Carberry, whose England career is still in its infancy. Bell averages 39.91 batting at No.3 in Tests. Root proved he has some aptitude against the new ball in the summer but having come out in five different positions in 12 Tests, the Yorkshire man could do with continuity. Carberry has featured at three in one-day games for Hampshire, but is hardly suited after a first Test appearance for three years to being moved.
Jonny Bairstow or Ben Stokes
Only Alastair Cook finished the summer Ashes series with a lower average out of England's top six than Jonny Bairstow. The 24 year old provides much in the field, but with the bat at No.6 fails to inspire confidence. Given the success Australia enjoyed in the summer, against an England side whose line-up is already brittle, Bairstow would likely be targeted. Stokes brings an element of unpredictability, a risk with the series barely a Test old but with the capacity to explode lower down the order. The overs he adds with the ball could also be useful if England's line-up folds again.
Steven Finn or Tim Bresnan or Chris Tremlett or Monty Panesar
Chris Tremlett was, perhaps expectedly, down on pace at the Gabba. In an ideal scenario, Bresnan is both the natural choice to come in as the third seamer, or even to fill in at No.6, but having played one warm-up game since pulling out of the fourth Ashes Test in August, concerns over his fitness remain. Finn is expected to play in this warm-up match and his impact given his added pace should be noted, particularly given how he was uncompromisingly dropped after Trent Bridge. Panesar represents the left-field option but much depends on the Adelaide surface given how Graeme Swann was attacked in the first Test.