Chelsea defender Ashley Cole has been fined £90,000 by The Football Association after he criticised the governing body on Twitter.
Cole admitted a misconduct charge after responding to The FA's analysis of the case surrounding John Terry's racial abuse of Anton Ferdinand, with: "Hahahahaa, well done #fa I lied did I, #BUNCHOFT***S[sic]."
The 31 year old was disciplined internally at Chelsea, but was not omitted from the England squad which faced San Marino and Poland, but The FA have now punished the 31 year old.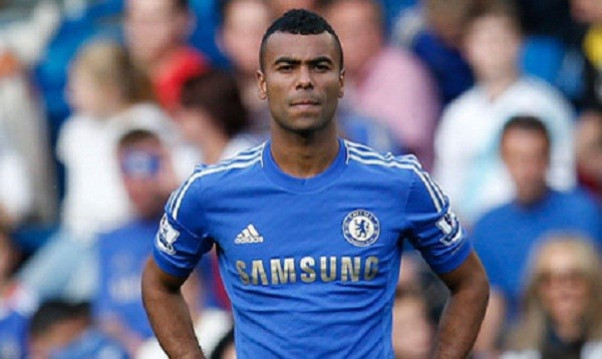 "Chelsea's Ashley Cole has been fined £90,000 after he admitted an FA charge in relation to a Twitter comment which was improper and/or brought the game into disrepute," an FA statement said.
"Cole, who had requested a non-personal hearing, was also warned as to his future conduct."
The message came in response to the FA panel's analysis of Terry's defence against the abuse of Ferdinand in October 2011, which said that Cole's evidence had 'evolved' through the process of the hearing up until the court case which found the former England skipper not guilty.
The England international made a public apology for the Tweet, which was retweeted 19,000 times before being later deleted, and also phoned manager Roy Hodgson and met with FA chairman David Bernstein to help explain his actions.
The Chelsea left-back allegedly saw the news surrounding his evidence after having trained with The Blues and claims the message was an instant reaction in the heat of the moment.
"I had just finished training and saw the captions on the TV screens in the treatment rooms about what was said in the FA commission ruling about me," Cole said.
"I was really upset and tweeted my feelings in the heat of the moment. I apologise unreservedly for my comment about the FA."
Bernstein said: "He apologised publicly the day after. He saw me last night and he apologised personally.
"He showed real remorse. I looked him in the eye and I accept that. He is free to play for England."
He made his 99th cap against Poland in Warsaw after being left out of the qualifying win with San Marino and is regarded among England's most consistent performers.