Ashley Madison hack list: How to download and search leaked adultery website database email addresses [Update]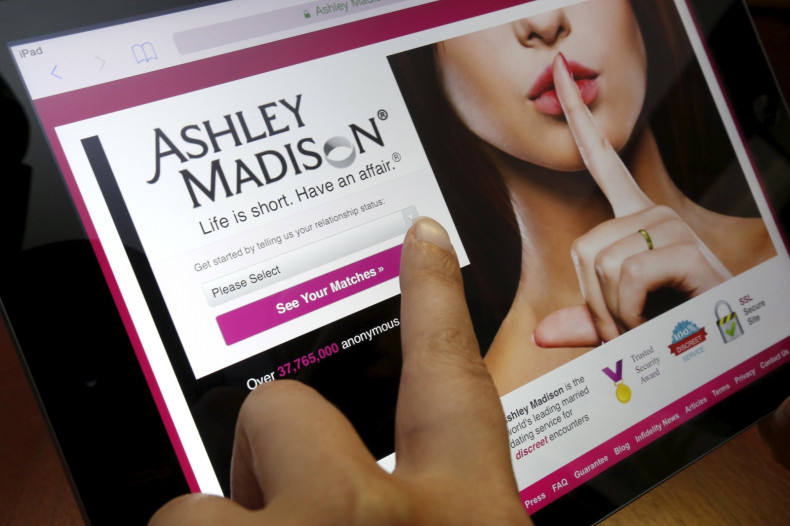 As the fall out of the Ashley Madison data leak becomes clearer, the site's owner, Avid Life Media, has sought to take down any databases holding its customers' information. However, as old sites go down new ones are springing up across the conventional web.
It is still possible to check whether your details or those of your potentially errant partner were dumped online by Impact Team. The website haveibeenpwned.com, created by Microsoft security developer Troy Hunt, remains untouched in the wake of Avid Life Media's issuing of Digital Millennium Copyright Act (DMCA) requests asking sites including twitter remove information made public in the leak.
Worried customers or suspicious spouses can also now check on trustify.info or ashley.cynic.al to find out if they or a loved one has been exposed online. The site works by typing in an email address to find out if it was included in the leak.
At least three other sites that previously offered similar services have been taken down. The site ashleymadisonleakeddata.com has posted a message claiming it received takedown notice from Avid Life Media. "I created this site as I believed that users should have the right to know if their email and data was compromised," the website's host said in a statement.
"Unfortunately I received a takedown notice from Avid Dating Life Media, Inc. so I'm forced to shut down this site; sorry for the inconvenience," the statement continued.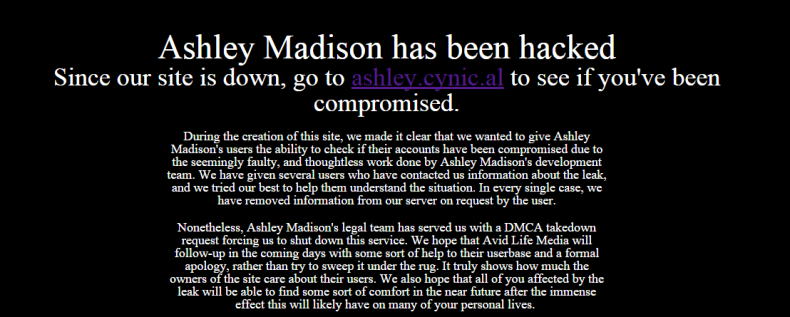 The website checkashleymadison.com has posted a similar statement, explaining that it had been asked to do so by Avid Life Media. It accused the Toronto-based company of not dealing with the data leak head-on and trying to "sweep it under the rug".
Another web address, ashleymadisonleaked.com, has been taken down in its entirety and now redirects to a web-hosting service.
Avid Life Media has sent out a number of DMCA requests following first data leak on the dark web on 19 August. Twitter took down tweets from Motherboard journalist Joesph Cox after he posted a partial spreadsheet showing company bank account details (without divulging any data) and an Avid Life Media seating floor plan.
Concerned husbands and wives who want to be more certain their spouses have been cheating can go to the lengths of downloading the data released by the Impact Team through a BitTorrent client such as qBittorrent. The dumped data from Avid Life Media can then be downloaded from a torrent tracking website, or by clicking on this magnet link, which should automatically open in your preferred BitTorrent program.
It is advisable to be very sure of what you are doing when visiting torrent websites and downloading files, as this particular download may be attracting the attention of cybercriminals who will upload fakes riddled with malware.