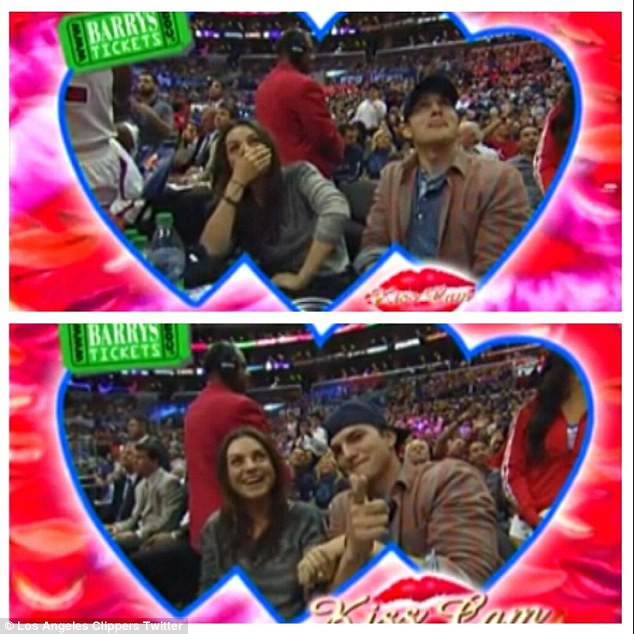 Mila Kunis couldn't hide her embarrassment when she and fiancé Ashton Kutcher were singled out for the Kiss Cam at a basketball match.
The couple were enjoying a date night at the LA Clippers basketball game at the Staples Centre on Saturday (22 March).
The 30-year-old actress gasped and hid her face in her hands as the couple were singled out in the crowd and their faces broadcast to the whole stadium via the jumbotron screen.
The couple kissed briefly for the camera to the delight of the cheering crowd.
Onlookers told E! News the newly engaged couple "made out for a second."
And Kunis seemed happy to show off her platinum and diamond engagement ring, posing while 36-year-old Kutcher took a photo of his bride-to-be on his phone camera.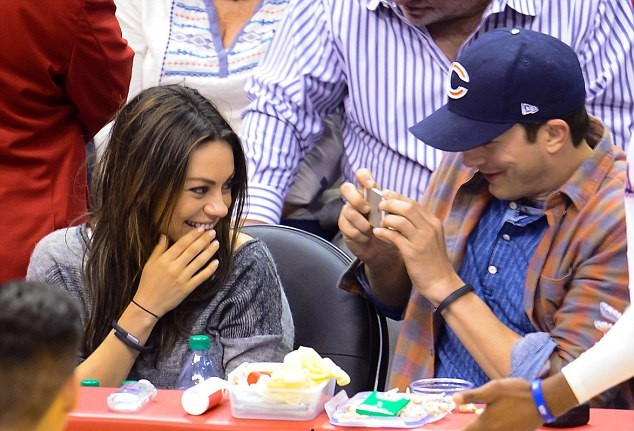 The star, who first met Kutcher on the set of That 70s Show, is rumoured to be pregnant.
While the couple are now set to walk down the aisle, former colleagues revealed that did not enjoy working together when they first met as co-stars.
Kutcher was previously in relationships with Mad Men star January Jones, the late Brittany Murphy and was married to Demi Moore for six years, while Kunis was in a long-term relationship with Home Alone child actor Macaulay Culkin.
The couple are now planning a $2.5 million dream wedding in Bali.