Until now, dual citizenship holding criminals who were convicted of terrorist activities were the only ones whose British passports were revoked. But now the same rule will also apply to other serious criminals, especially sex offenders.
According to the Independent, Home Secretary Theresa May is working to broaden the scope of the anti-terror powers of her department with an amendment that will especially target the country's growing Asian sex abuse gangs. Senior department sources told the newspaper that an "acceleration of passport strike-outs and potential deportations" will be possible to target the growing threat.
The information comes on the heels of a recent case in which a British-Pakistani gang from Rotherham was convicted of a host of offences, including rape, forced prostitution, indecent assault and false imprisonment. The six convicted men and women were sentenced on 25 February and are expected to be stripped of their UK citizenship and deported.
The Home office has not confirmed if the deportations will take place but stated that the option is still on the table. A Home Office spokesman told Sky News: "Citizenship is a privilege not a right. The Home Secretary can deprive an individual of their citizenship where it is believed it is conducive to the public good to do so."
Most recently, 63-year-old Shabir Ahmed, the leader of a Rochdale child sex gang, appealed to a special immigration tribunal in Manchester following the Home Secretary's decision to revoke his British passport and deport him to Pakistan.
Ahmed was involved in a crime ring through which they raped girls as young as 13 after drugging them and also groomed them for a life of prostitution. He was convicted in 2012 along with three other gang members.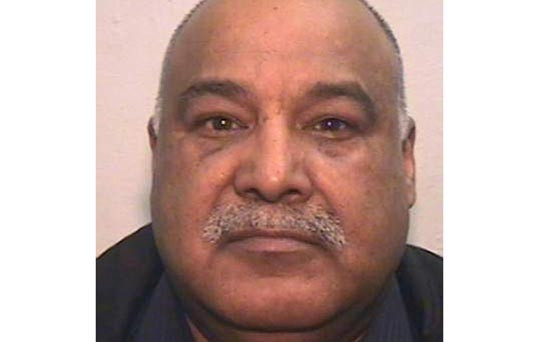 In his appeal, the ring leader, who is currently serving a 22-year sentence, cited human rights laws. He told the court: "She (Theresa May) says all her trouble is coming from Muslims, yet she's the biggest trouble causer in the world."
Ahmed said he was convicted by "11 white jurors", adding: "It's become fashionable to blame everything on Muslims these days." Since 2000, an estimated 37 people have had their British citizenship revoked, mostly on the grounds of religious extremism and terrorism charges.