Jimmy Savile was able to commit child abuse at the BBC because of an "atmosphere of fear" that still exists to this day, according to a damning report. An enquiry, led by Dame Janet Smith, said it is "certain" that junior and middle-ranking individuals at BBC knew about Savile's offences, but failed to report it upwards to a level where action could be taken.
The report highlighted one example where a junior employee claimed she was sexually assaulted by Savile in 1988-89 but was told to "keep your mouth shut, he is a VIP" by her supervisor, who "did not appear to be shocked" by what Savile had done.
However, the BBC as a whole cannot be blamed for failing to stop Savile's offending as no complaints were made to the Duty Office, although there were eight occasions on which complaints about Savile's sexual conduct were made in other ways. Five of those were made by or on behalf of members of BBC staff, with the rest made by people outside the BBC.
In total, 72 people were said to have been abused by Savile in relation to his work at the BBC, including 19 at Top of the Pops and 17 in connection with Jim'll Fix It. These offences included eight rapes – two of which were male victims – and 47 indecent assaults on victims as young as eight.
Smith, a former judge who led the inquiry into mass murderer Dr Harold Shipman, described the BBC as a "place of sexual discrimination and sexual harassment" during the time Savile committed a majority of his offending, adding there was a failure on the part of management to take problems seriously.
It concludes that people who worked there were "prepared to accept unpleasantness" because of the prestige of working at one of the world's most respected companies.
The report adds BBC staff "were aware" of Savile's inappropriate sexual conduct in connection with his work for the corporation. The investigation heard evidence from 117 witnesses who worked at the BBC, who said they heard "rumours and stories" about Savile's offending.
The report states the rumour Savile was attracted to young girls was the one most discussed, with roughly 17% of the group believing him to be attracted to girls under the age of 13 and around 26% thinking that he was interested in girls in the 13 to 15 age range.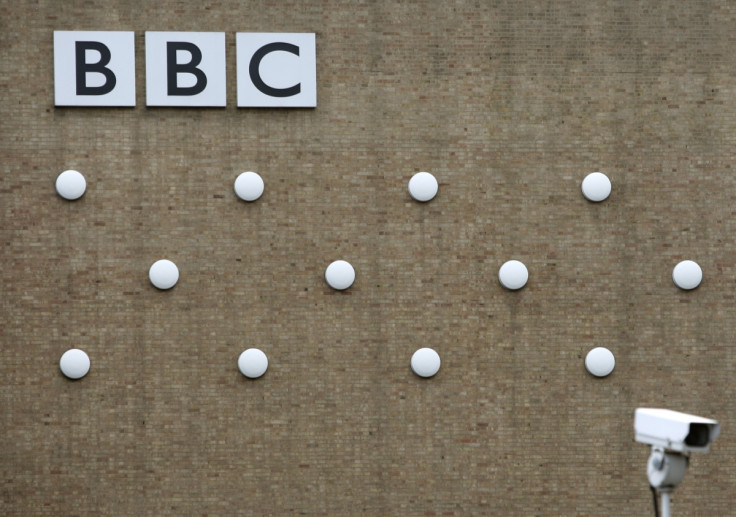 The reports said: "It is clear that a number of BBC staff had heard rumours, stories or jokes about Savile to the effect that, in some way, his sexual conduct was inappropriate, if not actually unlawful. Most of those who heard rumours about Savile's sexual life did not appear to have been shocked by them. Many seem to have regarded them as amusing. No one to whom we spoke thought that he or she ought to report such a rumour to a person in authority. It may well be that the more serious rumours were not regarded as credible and the less serious ones did not make anyone feel that 'something ought to be done'.
"However, more senior people would not necessarily know about rumours; as one would expect, more senior people do not seem to have had the same exposure to gossip and rumour as those in less senior positions."
The report also highlights a point made by Dr Peter Scott-Morgan, who, a consultant who carried out some research for the BBC in 2003 during his research into the "unwritten rules which governed behaviour" within the BBC and whether 'the Talent' were "too important" to control.
When Savile's allegations of Savile's misconduct involving young girls was raised to some members of the staff, that a significant proportion "immediately showed that they understood the point".
"In other words, the suggestion that Savile had got away with inappropriate sexual behaviour was not news to them. Some would respond by mentioning their own awareness of the rumours about Savile, such as that he was thought to be a necrophiliac," the report adds.
There was also a "culture of not complaining" at the broadcaster as doing so was often seen as being damaging to the interests of the complainant. The report states: "There was evidence that people who were contemplating making a complaint decided or were persuaded not to do so because it would damage their careers. I was particularly saddened by the fact that a few witnesses from the BBC who gave evidence to the review asked for an assurance that their names would not be published in my report before they were willing to say anything even mildly critical of the BBC. The reason appeared to be that they feared some form of reprisal."
Discussing how the BBC dealt with allegations during the 1970s, 1980s and even in the 1990s, the report says complainants – virtually always females – were sometimes told that it was not in her best interests to pursue the complaint and sometimes implied that the "complainant's own attitude was the problem".
The Dame Janet Smith report was set up to examine the "culture and practices" during the time Savile worked there. Since his death in 2011, Savile has been exposed of one of Britain's worst serial paedophiles, abusing potentially hundreds of children over a period of decades, including at "virtually everyone one" of the BBC premises where he worked.
BBC Trust chairman Rona Fairhead said she is "appalled" about how the BBC failed Savile's victims. She commented: "It turned a blind eye, where it should have shone a light. And it did not protect those who put their trust in it.
"On behalf of the BBC and its staff past and present, I want to apologise to the survivors for all they have suffered. I also want to commit to them directly, that we will ensure the BBC does everything it possibly can to prevent any such events in the future."