ASLEF Announces December Strikes Amidst Ongoing Pay Negotiations and Government Scrutiny
The strikes are scheduled to take place between Saturday, December 2, and Friday, December 8, with an overtime refusal period spanning from Friday, December 1, to Saturday, December 9.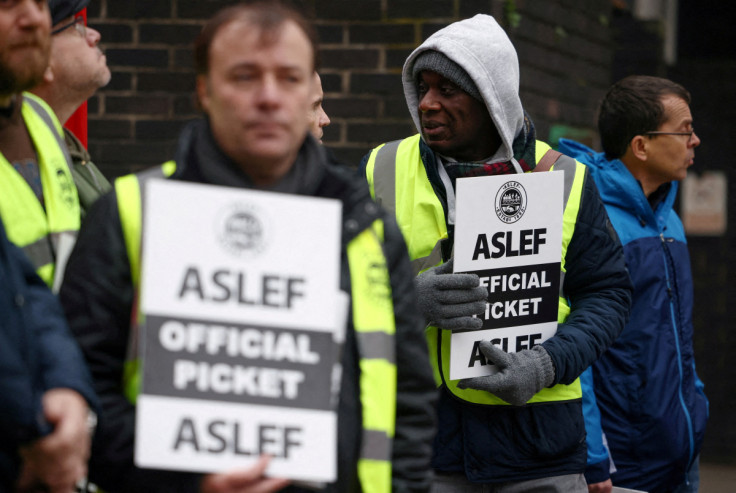 Train drivers' union ASLEF has announced the rolling of a series of one-day strikes and an overtime ban across England's operating companies at the start of December 2023, henceforth escalating national disputes.
The strikes are scheduled to take place between Saturday, December 2, and Friday, December 8, with an overtime refusal period spanning from Friday, December 1, to Saturday, December 9. This move is expected to cause further disruption for operators relying on rest-day working practices.
The decision for these fresh strikes comes shortly after the RMT union and employers signalled a potential breakthrough with an agreement on pay pending ratification through a members' vote.
The recent strikes appear to have been prompted in part by remarks made during a select committee meeting by Transport Secretary Mark Harper, which ASLEF branded as "disingenuous". Harper urged that ASLEF rethink an offer that had been rejected as "risible" in April. However, ASLEF said that the offer was no longer on the table and had been effectively rejected by consecutive strike ballots.
ASLEF's general secretary, Mick Whelan, highlighted the union's intention to obtain a major pay boost for drivers who have not had a rise since 2019. Whelan stated: "Our members have spoken and we know what they think... it is a clear rejection of the offer that was made in April."
Transport Secretary Mark Harper expressed confusion as to why ASLEF won't present what he considers a "fair and reasonable offer" to its members, stating that it could raise the average annual pay of a train driver from £60,000 to £65,000 for a four-day week.
In response to the strike announcement, a spokesperson for the Department for Transport expressed disappointment, highlighting a "fair and reasonable pay offer" on the table and urging ASLEF to follow the example of other rail unions in allowing their members to vote on the deal.
The Rail Delivery Group said its offer remained on the table. A spokesperson added: "This wholly unnecessary strike action called by the ASLEF leadership will sadly disrupt customers and businesses ahead of the vital festive period, while further damaging the railway." He said this was happening at a time when the railway is still getting an extra £175m a month in taxpayer cash.
The ongoing strikes have already caused significant losses in the hospitality sector, with estimates ranging from £800 million to £2.5 billion. Concerns are growing about the potential impact on New Year's Eve and New Year's Day celebrations, compounding challenges for businesses in the hospitality and night-time sector.
Notably, the RMT and the Rail Delivery Group reached an agreement, leading to RMT members voting on a backdated pay offer for 2022, with further talks planned at individual companies.
The series of strikes is set to affect various train operators on specific dates in early December. The situation has raised questions about the government's role in finalising the settlement, as unions and management remain seemingly distant in their positions.
In a broader backdrop, the nationwide rail strikes launched by ASLEF and the RMT, the largest rail union, in June 2022 have lasted 15 months, causing severe inconveniences to millions of train passengers. Frequent stoppages have made trip planning difficult, and despite 33 days of RMT and 14 days of ASLEF walkouts, a compromise between unions and management remains elusive.
The main issue revolves around the unions' demand for no-strings-attached pay increases, considering the high level of inflation. While they express openness to discussing reforms, unions insist these negotiations occur separately and accompany corresponding pay boosts.
In contrast, train operators and ministers argue that modernisation is very important because of the decline in rail revenue, mainly caused by the COVID-19 pandemic. They contend that any pay increase, even modest, must be funded through efficiency savings, given the transformation in season ticket sales dynamics.
© Copyright IBTimes 2023. All rights reserved.