Fifty years ago today, Malcolm X was preparing to address the Organisation of Afro-America Unity in Manhattan's Audubon Ballroom when a disturbance broke out among the 400-person audience. As Malcolm X and his bodyguards tried to quell the commotion, a man pushed forward and shot him in the chest with a sawed-off shotgun – and two others fired at the stage with handguns. Malcolm X had been shot 21 times, and was pronounced dead on arrival at Columbia Presbyterian Hospital.
To his admirers, Malcolm Little – or El-Hajj Malik El-Shabazz – was an African-American Muslim minister and an advocate for human rights, a man who indicted white America in the harshest terms for its crimes against black Americans. To his detractors, Malcolm X preached racism and violence. Reactions to his assassination were mixed.
"While we did not always see eye to eye on methods to solve the race problem, I always had a deep affection for Malcolm and felt that he had a great ability to put his finger on the existence and root of the problem," Martin Luther King, Jr's telegram to Malcolm's wife Betty, read. "He was an eloquent spokesman for his point of view and no-one can honestly doubt that Malcolm had a great concern for the problems that we face as a race."
In the last year, it has been made clear that the discrimination African Americans face is far from over. Black Lives Matter became the mantra of protester across the United States in 2014, as a result of the shattering events of the year – and previous years – beginning with the death of unarmed teenager Michael Brown in Ferguson. It renewed the civil rights movement on police brutality, criminal justice and racial inequality that had been slow-burning since the shooting of Trayvon Martin in 2012.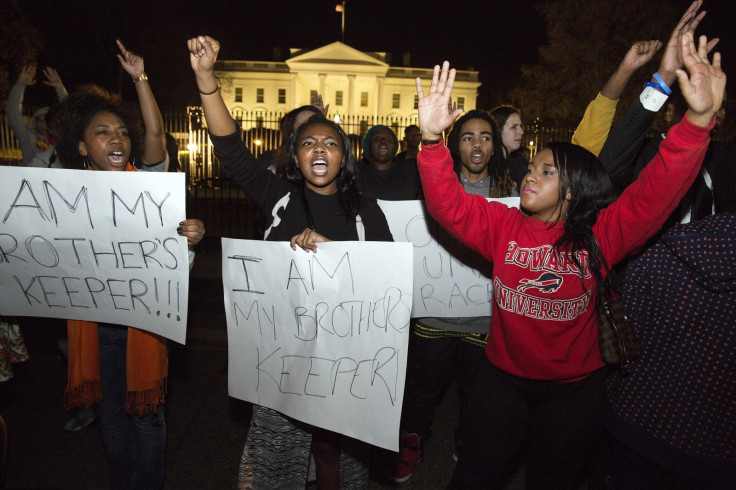 Events over the last few months have sparked a social justice movement of a scale not seen in half a century, since Malcolm X and Dr King fought – albeit with different tactics – for black civil rights. The 21<sup>st century equivalent, Black Lives Matter, is proof that racial state violence and prejudice are still a constant theme in African-American history.
This is not to say great strides have not been made. The Civil Rights Act of 1964 prohibited discrimination; the 1965 Voting Rights Act banned discrimination in context of voting; interracial marriages were legalised in 1967 and the Fair Housing Act in 1968 forbade landlords or sellers from discriminating on the basis of race, religion or sex. But even with the administration of the first black president, whose 2008 election was widely interpreted as heralding a new, post-racial era, the problems these laws sought to eliminate are still rife.
Neighbourhoods are still firmly segregated along racial and socioeconomic lines. Sixty years after Brown v Board of Education, schools are less diverse that at any other time in the last forty years. More than 240 years of slavery and 90 years of legalised racial segregation have led to the systemic profiling of black citizens in traffic and pedestrian stops.
There is a vast difference in the number of killings in the US and the rest of the world. Hundreds are killed by law enforcement every year, and although all ethnic groups are at risk, minorities are being killed in numbers much greater than their proportion in the population. Some say the use of excessive force by US police unfairly targets black Americans, but figures are not there to prove such claims. In 1994, Congress ordered the Justice Department to collate annual data on excessive force by police, but two decades on, the numbers are not there.
This lack of reliable data has been criticised heavily by human rights organisations. According to professor and author Marc Lamont Hill, a black American civilian is shot by a police officer every 28 hours. A study by the Malcolm X Grassroots Movement found that at least 313 African-Americans were killed by police, security guards and self-appointed vigilantes in 2012.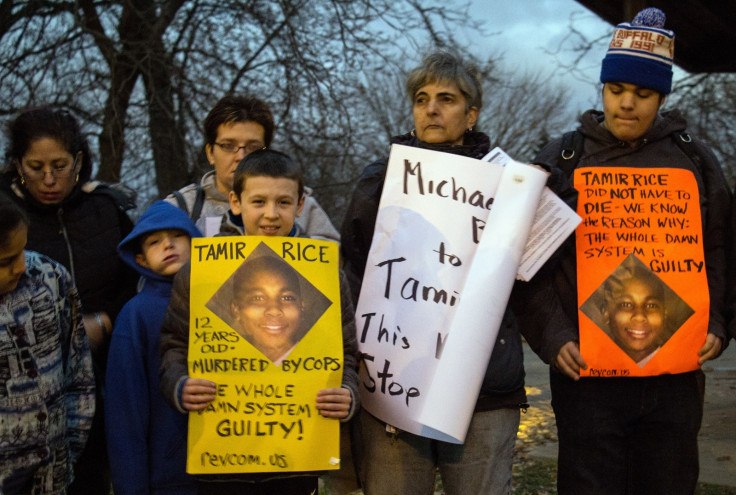 Even without official data, the highly-publicised killings of the last 12 months speak volumes. Tamir Rice, 12, was killed in a playground in Ohio for holding a toy gun; Akai Gurley, 28, was shot on the stairwell of a building as he visited his girlfriend; Michael Brown, 18, was shot while unarmed; Eric Garner, 38, was choked to death for allegedly selling untaxed cigarettes.
Garner's death was captured on video by a horrified onlooker, who was later indicted. Officer Daniel Pantaleo – who placed Garner in the chokehold – was not. In the clip, Garner repeats the phrase "I can't breathe" 11 times.
According to the Bureau of Justice Statistics, US attorneys prosecuted 162,000 federal cases in 2010 – the most recent data. Grand juries declined to return an indictment in 11 of them. This happened in 80 cases of the 81 involving police officers.
Statistics paint a picture of a national that remains systemically divided by race. Currently, the incarceration rate for African-American men stands at 4,347 per 100,000, which is over six times the national average. The Sentencing Project states that in total, African-Americans serve as much time in prison for a drug offence as Caucasians do for a violent offence.
Of all ethnic groups, African-Americans have the highest poverty rate – at around 27.4%. In 2010, the median wealth, or net worth, for black families was $4,900, compared to $97,000 for whites. This racial inequality has also eroded the education system. In March 2014, it was reported that data collected from every US school district by the US Education Department found students of colour were more likely to receive punishment. While 5% of white students were suspended annually, 16% of black students suffered the same fate.
As America remembers the legacy of Malcolm X, the anniversary of his death highlights the enduring need to end racial inequality. He remains an icon of an enduring struggle, which still is not resolved.