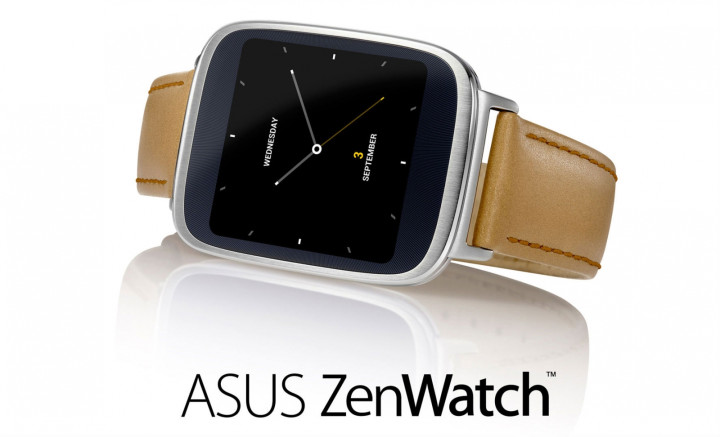 Asus has just launched its first smartwatch running Google's Android Wear software and costing less than £199 when it launches later this year.
Launched at the IFA tech trade show in Berlin, Germany on Wednesday, the Asus ZenWatch follows the launch of a number of high profile Android Wear devices already this year from company's like Motorola, Samsung and LG.
The launch of the ZenWatch comes a week before Apple is widely tipped to enter the wearables market with the launch of its iWatch at an event on 9 September where it will also unveil the iPhone 6.
Curved Display
Asus' ZenWatch will work with any Android-based smartphone (as long as its running Android 4.3 or higher) and features a curved rectangular display, similar to the Samsung Gear S which was launched just last week.
The curved screen creates something approaching a 3D effect and the design is made a bit more fashionable with the addition of a rose-gold leather strap.
As with all smartwatches, the ZenWatch will monitor your activity including steps taken, calories and heart rate which will feed into Asus' wellness app.
The watch also promises to measure and analyse your relaxation levels with all the information displayed on the phone's 1.63in display which has a resolution of 320 x 320 pixels. The Taiwanese company said there would be over 100 watch faces available.
Attempting to attract people to purchase one of the company's own smartphones, the ZenWatch will offer additional features to those owning an Asus phone. Using the ZenWatch Manager app you will be able to use the watch as a remote camera control; as a way to to quickly unlock your phone at the tap of a button, and cover to mute to silence a call, alarm or notification.
Asus did not give a specific launch date but said it would be available in time for Christmas.