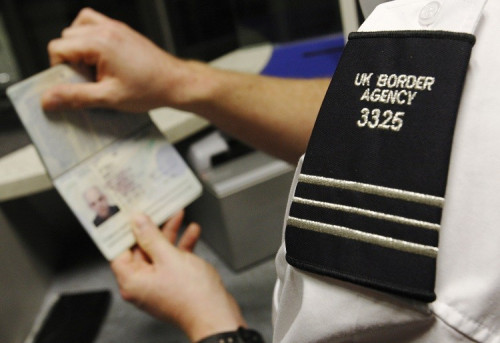 Asylum seekers in the UK are being wrongly convicted of passport fraud leading to a massive waste of public money, according to the chairman of the Criminal Cases Review Commission.
Richard Foster, head of the independent public body, said taxpayers were seeing huge amounts of money spent on prosecuting asylum seekers who had come to Britain using false passports.
Speaking to the Commons' justice select committee, he said legitimate asylum seekers were being given incorrect advice by their lawyers, which was leading to wrongly implemented criminal charges.
Foster said: "You're talking about the waste of very considerable sums of money.
"The cost will have been enormous because there will have been a publicly-funded defence, publicly-funded prosecution, the cost of the trial and if they were imprisoned that will also have had a cost."
It is an offence to use a fake passport or to alter details on an official document. However, Foster outlined that refugees have a defence under UK law if they prove they were escaping persecution and had no other choice.
"Parliament offered a statutory defence which is if you are genuinely fleeing from persecution. So you would expect that when presenting precisely these factors coming here they would not be prosecuted."
Foster said the CCRC was working with the Solicitors Regulation Authority to investigate whether laywers could be disciplined for misconduct.
The Criminal Cases Review Commission is an independent public body set up in March 1997 by the Criminal Appeal Act 1995. The purpose of the organisation is to "review possible miscarriages of justice in the criminal courts of England, Wales and Northern Ireland and refer appropriate cases to the appeal courts".
So far, in 12 out of 14 cases of passport fraud, the convictions were overthrown. According to Forster, another 80 cases are being considered.
He said he would be "very surprised" if there weren't "hundreds more yet to come forward".