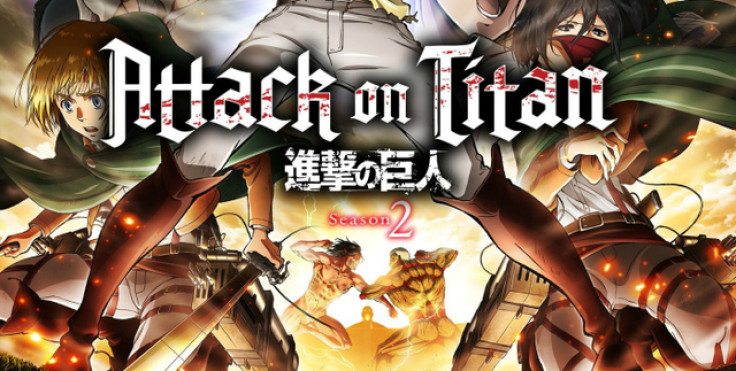 After four years of silence, Japanese manga series Attack on Titan has confirmed its return on Japanese television this April. A synopsis of the series has been released by Wit Studio revealing Eren's adventurous journey in the violent post-apocalyptic world.
The official synopsis reads: "Eren Jaeger swore to wipe out every last Titan, but in a battle for his life he wound up becoming the thing he hates most. With his new powers, he fights for humanity's freedom facing the monsters that threaten his home. After a bittersweet victory against the Female Titan, Eren finds no time to rest—a horde of Titans is approaching Wall Rose and the battle for humanity continues!"
The season one of the series was released in 2013 with 25 episodes and narrated the story of Eren Jaeger, his adopted sister Mikasa and friend Armin who lived inside the three layered walled cities, along with other survivors. The enormous walls were erected to protect the remaining populations from the giant humanoids named Titans who feasts on humans. But to everyone's nightmare, the first wall was breached by a colossal beast.
Eren suffered a personal loss during one of such human-Titan encounter and decides to dedicate his life to battle and eliminate the menace that is threatening to wipe out the last possible human from earth.
The second season will tell the journey of Eren, who has now turned into a Titan during his battle against the man-eating monsters. According to the official description, though he has changed physically, he still has his consciousness as a human and will use his powers to save his family and the rest of the civilians.
But his real problem begins when he discovers a horde of titans threatening to breach Wall Rose. It remains to be seen, how he will protect his village from the looming danger. Attack on Titan season 2 will premiere in April in Japan. The premiere date for US and UK is yet to be declared by the show producers and creators.