US Attorney General Jeff Sessions has removed himself from investigations relating to Donald Trump campaign team's links to Russian officials a day after revelations that he met twice with the Russian ambassador, Sergey Kislyak before the presidential election.
Intelligence agencies in the US have said that at the time Russia was attempting to interfere in the election to help Trump win the presidency. Earlier in the day, Sessions had said he would remove himself from such investigations "whenever it's appropriate."
President Donald Trump has described Sessions as "an honest man" and said that the Democrats' calling for his head was part of "a total witch hunt".
Sessions' meetings were particularly contentious as during his confirmation hearing with the Senate Judiciary Committee he was asked by Senator Al Franken about whether the Trump campaign had been in contact with Russian officials and he replied: "I have been called a surrogate at a time or two in that campaign and I did not have communications with the Russians."
In a press conference called with only around an hour's notice, Sessions challenged insinuations that he had lied to the committee.
He said: "Let me be clear, I never had meetings with Russian operatives or Russian intermediaries about the Trump campaign and the idea that I was part of a 'continuing exchange of information during the campaign between Trump surrogates and intermediaries for the Russia government' is totally false ... and that is the question I responded to."
Adding later in his statement: "My reply to the question of Senator Franken was honest and correct as I understood it at the time." He added that he would write to the Judiciary Committee today or tomorrow to explain his testimony for the record.
"In retrospect, I should have slowed down and said 'but I did meet one Russian official a couple of times'," Sessions added.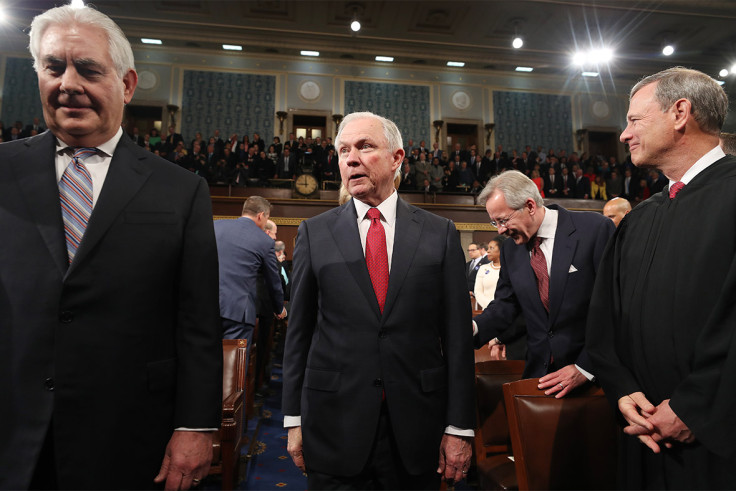 Sessions said that he had met with Justice Department officials early in his tenure to discuss ethics and recusal and in a recent meeting they had recommended he removed himself from certain investigations. The attorney general said he believes the recommendations to be "right and just, therefore I have removed myself in the matters that deal with the Trump campaign."
Sessions then quoted from his own press release where he said: "I have now decided to recuse myself from any existing or future investigations of any matter relating in any way to the campaigns for president of the United States."
When asked about the meetings with the ambassador, Sessions said he did not remember much from the meetings though he said he had shared an anecdote about visiting Russia in 1991 with a church group and the ambassador relayed that "he was not a believer himself but was glad to have church people come there". Sessions said he thought Kislyak was "a little bit of an old style, Soviet type ambassador."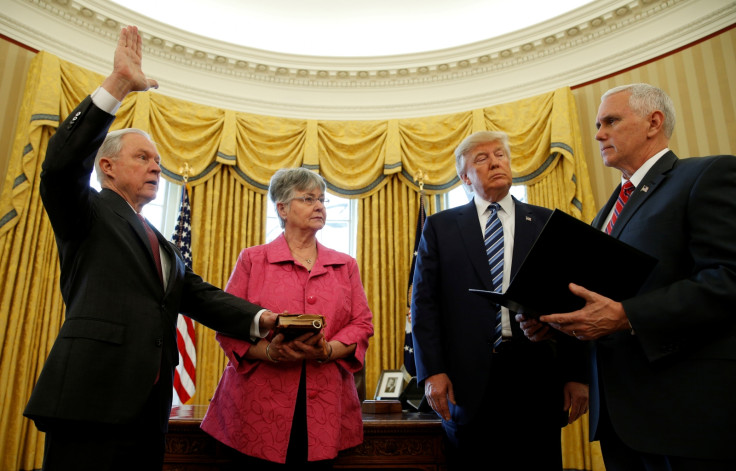 Sessions said they spoke about terrorism and Ukraine, a subject the Sessions said became "testy". Sessions said Kislyak invited him for lunch but he did not accept the invitation and it did not happen. The former Alabama Senator said he did not recall "any specific political discussions."
During his confirmation hearing, Sessions also removed himself from any investigations involved Hillary Clinton, saying: "With regard to Secretary Clinton and some of the comments I made, I do believe that could place my objectivity in question."