French presidential candidate Francois Fillon's home has been raided
Republican candidate is under severe pressure for allegedly providing his wife and children with fake jobs.
French presidential candidate Francois Fillon's Paris home has been raided, according to reports in the French media. A source in Fillon's campaign team confirmed a raid took place to the AFP news agency. French authorities have yet to comment.
The Republican candidate has been under severe pressure since reports emerged that he had provided his Wales-born wife Penelope and children with fake jobs at the taxpayers' expense. According to Le Canard Enchaine, Penelope was paid €831,400 (£710,000) to work as her husband's parliamentary assistant despite not having a parliamentary pass.
Several of Fillon's allies including a former government minister have resigned from Fillon's campaign team. France's justice minister said in a statement: "The independence of the justice system is a constitutional principle. The investigating judges will conduct their inquiries in all independence ... and with respect to other parties and the presumption of innocence."
Fillon, 62, denies all the charges and rubbished rumours that he would be dropping out of the presidential race in a speech yesterday (1 March), in which he vowed to plough on for the centre-right party.
"It is, in effect, an assassination ... but it's not just me they are killing, it's the presidential election," said Fillon, according to The Guardian. "Yes, I will be a candidate to be president of the republic. I have not embezzled public funds. I entrusted, as do almost a third of MPs, work to my relatives because I knew I could rely on their loyalty and their ability. They did indeed work for me and I will prove it."
However the growing condemnation of Fillon and abandonment by political allies has affected his chances of becoming president. According to recent polls he would lose to far-right Front National candidate, Marine Le Pen, who would be up against Emmanuel Macron in the final round on 7th May.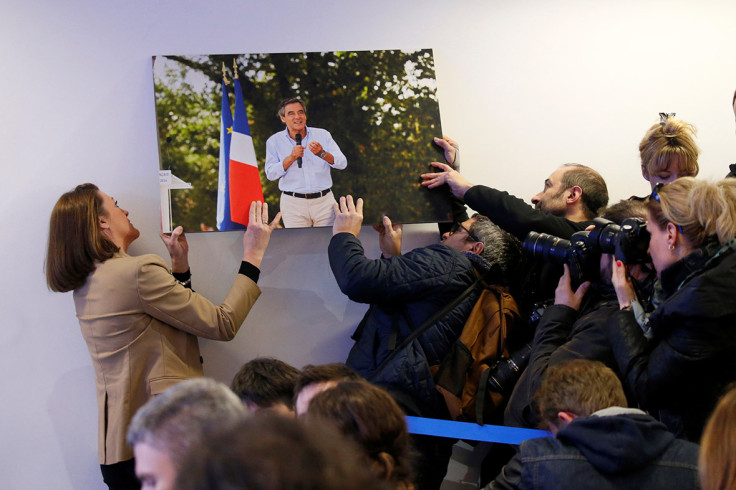 © Copyright IBTimes 2023. All rights reserved.