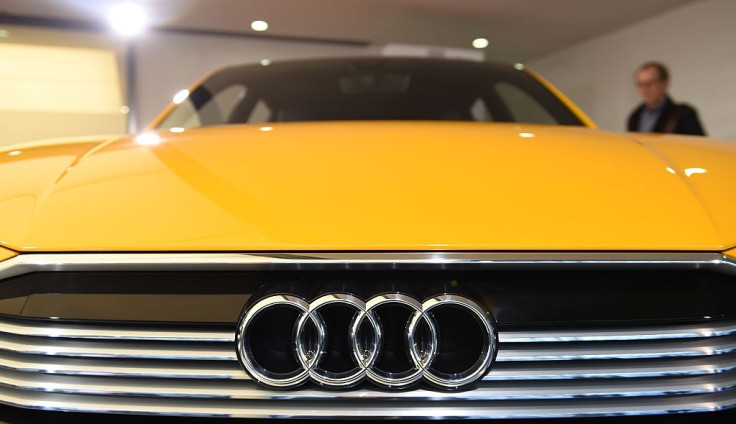 Audi has teamed up with Alta Devices – producer of gallium arsenide thin-film solar cells – to power its upcoming range of electric vehicles (EV) with solar energy.
The German automaker, which plans to introduce three battery-powered electric cars by 2020, will first leverage Alta Devices' expertise to integrate solar cells into the panoramic glass roof of its cars — a secondary source power. The electricity generated from these cells will flow into the vehicle's system to power non-essential functions — air conditioners and seat heaters — and to increase its efficiency (range) in the process.
Once the first step for achieving sustainable, emission-free mobility is complete, the automaker will up the ante and retrofit the entire roof surface of its vehicles with Alta's solar cells. This, according to the solar-equipment maker, could be a way to charge the batteries of the Audi EVs directly and serve as a primary source of power.
These solar cells that are very thin and flexible hold the world-record for efficiency and perform extremely well in low light and high-temperature environments.
"The range of electric cars plays a decisive role for our customers," said Bernd Martens, member of Audi Board of Management in a statement. "Together with Alta Devices and Hanergy, we plan to install innovative solar technology in our electric cars that will extend their range and is also sustainable". Hanergy Thin Film Power, which lost half of its value in a single day two years ago, is the parent of US-based Alta Devices.
The two giants are now working on the first prototype of the car, which should be developed by the end of this year. Among others, Panasonic and Nissan are also progressing to shape the solar car of the future. Panasonic is already producing 180-watt solar cells for automobile rooftops, while Nissan is offering a solar panel as an add-on for the Leaf electric car.