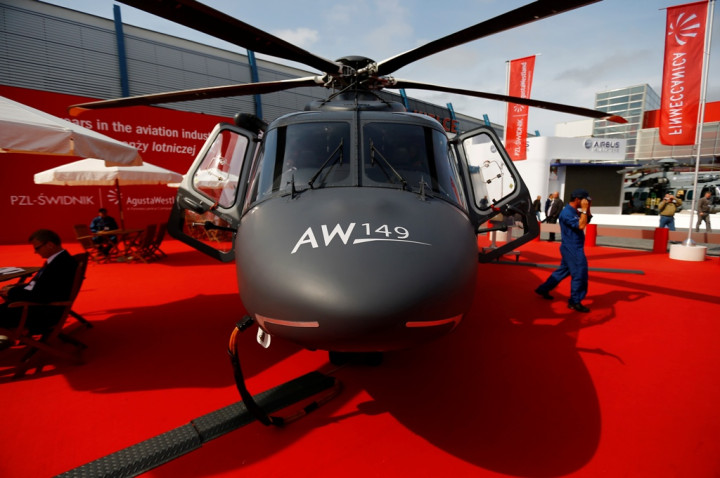 AgustaWestland, which makes military helicopters, has sued the US government over plans to buy 155 training helicopters built by rival Airbus without tendering the contract to competition.
AgustaWestland, a unit of Italy's Finmeccanica, has asked the US Court of Federal Claims in Washington to issue a temporary restraining order barring the Pentagon from awarding the $800m (£488m, €622m) contract to Airbus without a competition, according to a complaint filed on 19 September, reports said.
The US Army plans to repurpose about 100 twin-engine UH-72A Airbus light utility helicopters that are being used as training helicopters, and then buy 155 additional helicopters made by Airbus. The UH-72A helicopters are a modified version of Airbus's commercial EH-145 helicopter.
In the motion, AgustaWestland said other single-engine helicopters such as its AW119Kx helicopter, could meet the US Army's needs, and will be cheaper to buy and operate.
A UH-72A helicopter costs about $7.5m as against $3.25m for AgustaWestland's AW199Kx, potentially saving the US Army hundreds of millions of dollars by ordering a different helicopter, the company added.
The Army's decision has also been criticised by Bell Helicopter, a unit of Textron.
Asian Customers
In July, Airbus inked agreements to sell 100 helicopters to Chinese firms.
Airbus Helicopters, AgustaWestland, Bell Helicopter and their Japanese partners are competing to bag a huge contract to build helicopters for Japan's military that will also be exported.
The contract, to build the so called UH-X helicopters, could last for at least a decade and cost about $2bn.
The UH-X helicopter project aims to replace around 150 of Japan's aging fleet of troop-carrying Huey helicopters, a Bell design.
The case is AgustaWestland North America versus US 14-877C, US Court of Federal Claims (Washington).