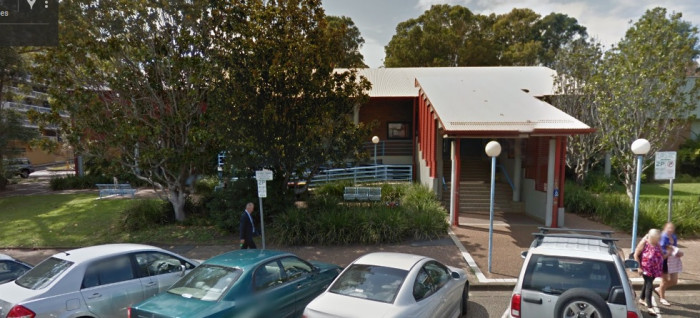 An Australian man with no medical qualifications or training removed another man's testicle for cash, a local court has heard. Allan George Matthews, 56, from the New South Wales (NSW) town of Port Macquarie answered an ad from a 52-year-old man unable to afford medical treatment "requesting assistance with a medical issue" after being in pain for years after being kicked in the groin by a horse.
On 16 May (2016) Matthews removed the unnamed man's left testicle at a motel in Port Macquarie, 240 miles (390 km) north of Sydney on the east coast, but botched the operation. When the man's wound became infected a week later he was forced to go to hospital where staff became suspicious and alerted police. When police tracked Matthews down and raided his Glen Innes home on 23 June they found bottles of amyl nitrate, electronic equipment and seven firearms, reports the Daily Mail.
Following the arrest Port Macquarie police said: "About 9.30am yesterday (Thursday 23 June 2016), officers executed a search warrant at a home in Glenn Ines.
"At the home, officers seized medical equipment, electronic equipment, seven firearms, and four bottles of liquid believed to be amyl nitrate. All items were seized and will undergo forensic examinations.
"A 56-year-old man was arrested at the home and taken to Port Macquarie Police Station. He was charged with assault occasioning grievous bodily harm, possess restricted substance, and not keep firearm safe. He is due to appear at Port Macquarie Local Court on Wednesday 13 July. Police will allege the man is not a qualified or registered doctor."
At Port Macquarie local court via his solicitor Douglas Hannaway Matthews pleaded guilty to removing tissue from the man without consent or authority, possessing an unauthorised firearm, not keeping a firearm safely, and two counts of possessing or attempting to prescribe restricted substance. He did not enter a plea to a more serious charge of grievous bodily harm (GBH).
Matthews is due to appear in court again in August (2016), reports The Age. In the meantime Magistrate Dominique Burns told police to prepare a file of evidence and serve it to the defence team. The condition of the man Matthews operated on hasn't been disclosed.