Former Conservative leadership hopeful Stephen Crabb has resigned from the government just days after being caught up in a so called "sexting" scandal. Crabb, a married father of two, said it was in the "best interests of my family" to stand down as work and pensions secretary on Thursday evening (14 July).
The move comes after the 43-year-old devout Christian had allegedly told a younger woman that he wanted to kiss her "everywhere" in a Whatsapp message. The Times also reported that Crabb claimed the "...public can't expect MPs to be angels" during the exchange in the run-up to the EU referendum.
He apparently added: "Most MPs are risk takers to one degree or another. Usually in the areas of money, sex, political opportunism. Add in the adrenalin, the attention u get, and the time away from family... toxic mix."
In relation to the "risk takers" comments, Crabb said "I've got nothing to add to that, I mean that's a true observation isn't it?", while he reportedly declined to comment on the other messages.
The top Tory's decision to quit the government also comes as newly appointed Prime Minister Theresa May reshuffles her cabinet. Crabb, with the backing of new Communities Secretary Sajid Javid, unsuccessfully ran against May in the Conservative leadership contest.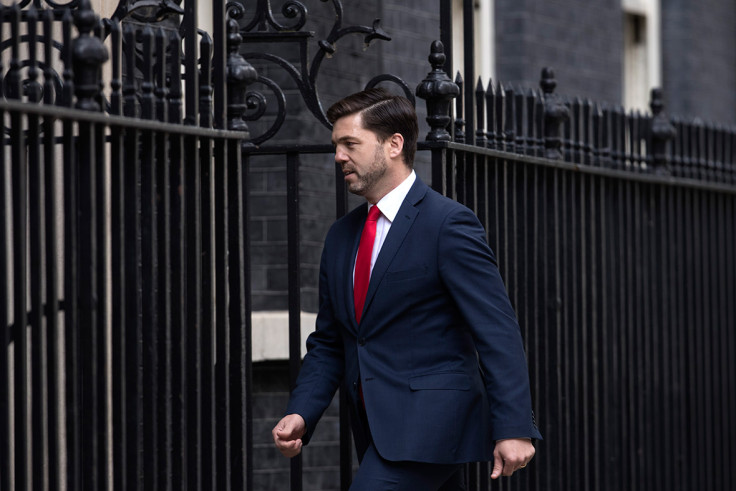 He came fourth behind May, Andrea Leadsom and Michael Gove in the first round of voting from the Conservative parliamentary party, beating only Liam Fox. Crabb decided to quit the race in reaction to the result and threw his support behind May.
He was first elected to parliament at the 2005 general election as the MP for the South Wales seat of Preseli Pembrokeshire.
Former Tory premier David Cameron would give Crabb his first taste of government by appointing him as the parliamentary under-secretary of state for Wales in 2012, later promoting him to Welsh Secretary in 2014 and finally to Work and Pensions after Iain Duncan Smith dramatically quit the post in March 2016.
Stephen Crabb's full statement
"Over the last two years I have had the huge privilege to serve in the Cabinet. After careful reflection I have informed the prime minister today that, in the best interests of my family, I cannot be part of her government at this time.
"I am grateful to my whole team for their hard work and encouragement. I look forward to supporting the government's one nation vision from the backbenches."