A 26-year-old man is in critical condition after he was attacked by a shark while spear-fishing off Australia's Great Barrier Reef. The victim was repeatedly bitten on his leg that led to a severe loss of blood, local officials said.
Unconfirmed reports suggest that the man was attacked by either a bull shark or a tiger shark. He is said to be stable and doctors attending on him believe his chances of survival are high.
According to 9News Australia, the incident took place at around 10.20am local time (11.20pm GMT the previous day) on Saturday (18 February) when the man dived into the water at the popular fishing spot of Eva Rock near Hinchinbrook Island, off the coast of Cardwell.
The officer in charge of the Cardwell ambulance station, Martin Taylor, told the news channel that the man was pulled out of the water by three of his friends, who also applied a tourniquet to prevent excessive loss of blood.
"From what I've been told he was in the water, he's been hit, they've heard a noise and they've dragged him in as soon as they've realised what's gone on," Taylor said of the incident. He added that the victim's friends pulled him into their boat and one of them — an ex-military serviceman with knowledge of first aid — tied a tourniquet high up on the man's thigh.
Ambulance officers reached the scene and treated the man before he was flown in a helicopter to a nearby hospital.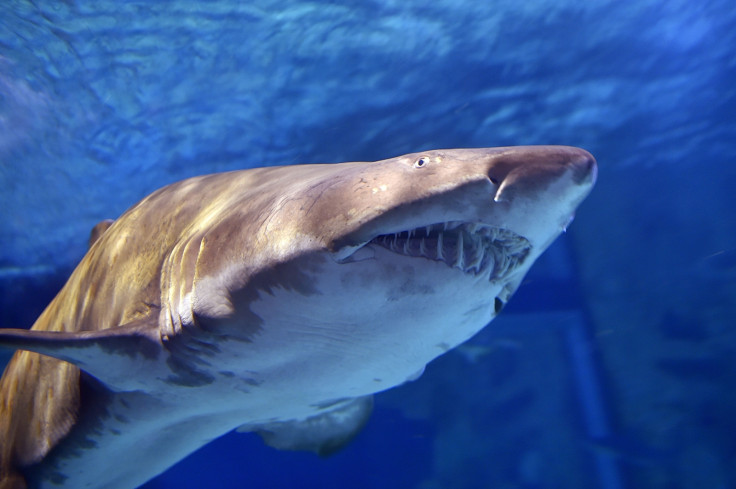 Ambulance officer Neil Noble of Cairns hospital, Cardwell, said the victim "may have a very positive outcome" and will survive the incident. "He's been stabilised by the resuscitation team in the emergency department and he's been rushed up to theatre for emergency surgery," Noble told 9News.
According to the Associated Press, a 55-year-old man was also severely injured in a similar incident that took place near the Great Barrier Reef in January. The man was bitten by a 4m-long bull shark while diving in the waters.