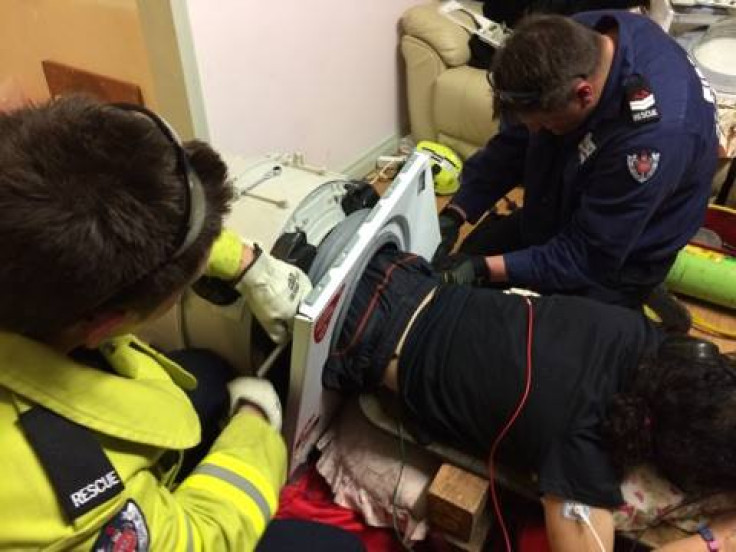 Rescue officers at a suburban town in Sydney, Australia conducted an hour-long operation to help release a man from his washing machine. The 22-year-old Bankstown man was rescued after getting stuck in his washing machine for nearly three hours.
He was released after the New South Wales (NSW) Fire and Rescue officers came to his assistance.
"Recently the crew from D Platoon were turned out to a rescue incident in which a person had become trapped in a front loader washing machine," read an update on the Bankstown Fire and Rescue Facebook page.
"Upon arrival the crew was informed that the patients' legs had been entrapped in the washing machine for at least 3 hours.
"This job was interesting as the crew had not performed a washing machine rescue before however under direction from Station Officer David Cross the crew implemented a plan to extract the patient by disassembling the washing machine."
The rescue team first disassembled the washing machine and removed its exterior.
The machine's stainless steel drum was next cut away to slowly allow the man to be released.
After the hour-long rescue mission, the man was taken to a hospital to ensure he incurred no injuries.