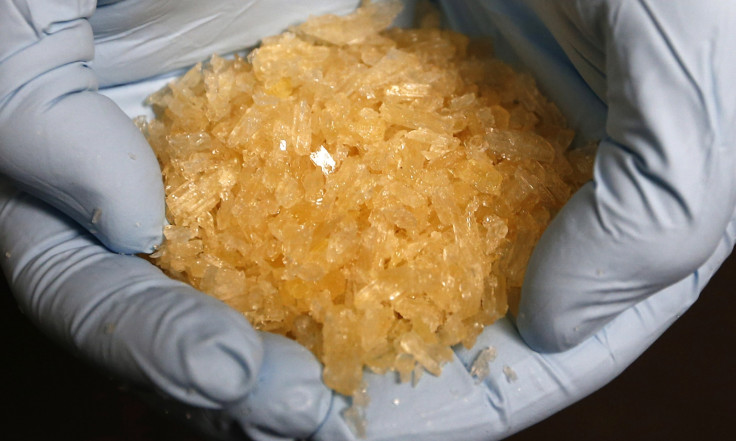 An Australian MP has used shock tactics to warn young people against the use of methamphetamines.
Speaking at the Central Coast Ice Summit, Dobell Federal Liberal MP Karen McNamara recounted a shocking incident in which she alleges a young man gouged his own eyes out and ate them while high on methamphetamines.
Opening the summit Ms McNamara told the audience: "Let me tell you a story that demonstrates this ... about a young boy taken into an emergency department for treatment who gouged out his own eyeballs and ate them. We have to get these kinds of stories out to young people — this is not a recreational drug."
However, the region's health authority has cast doubt over the story, revealing that the only similar incident occurred more than a decade earlier.
A Hunter New England Health spokeswoman said: "Based on the information to hand, we have not been able to find a recent record of this incident. There was a similar incident in the hospital's Emergency Department more than a decade ago. However in the interest of their privacy, we are unable to provide any further information or confirm a link to the drug crystal methamphetamine without the patient's consent."
A spokesman for Ms McNamara later defended the MP's comments, saying the story was told "directly to our office by a front line emergency services officer who heard it from her colleagues who had witnessed the event at a Newcastle hospital. This is all the information I am able to provide," the spokesman added.
Australia's Central Coast is battling the growing use of methamphetamine, which is also known as crystal meth or 'ice'.
Law enforcement officers, health providers and community workers gathered at the event to discuss ways of tackling the alarming epidemic.
The summit is being held just one week after NSW police successfully closed down a methamphetamine ring following a series of raids and seizure of 150kg of the drug worth more than $100 million.
A 66-year-old man attempting to smuggle more than $100 million worth of crystal methamphetamine into Australia was taken into custody after a joint operation between Australian Federal Police and Customs.
In a UN report in 2014, Australia came top of the global list for recreational drug use.