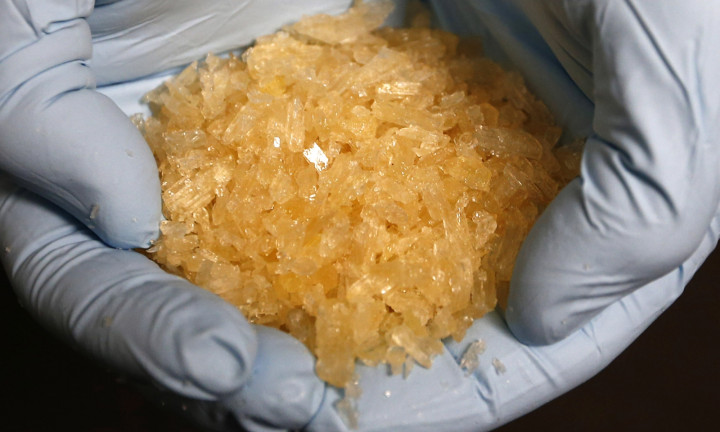 Chinese police have launched a major crackdown in China's Guangdong province, a hub in the production and global trade of methamphetamine.
A total of 10 cities in Guangdong and Shandong provinces have been targeted as part of the operation, reported the South China Morning Post, citing the state owned People's Daily.
The Chinese Ministry of Public Security said that by Tuesday, officers had arrested 23,959 suspects, confiscated 12.1 tonnes of drugs, and investigated more than 100,000 users.
The province in southern China is a centre for the domestic production of the drug, and also has China's largest population of addicts. Some take the drug to work longer shifts at work, and become addicted.
Approximately 457,000 people are on a list of suspected drug users compiled by the provincial public security department.
Growing Chinese meth addiction
The number of addicts is believed to be growing by 40,000 a year. Authorities said that addicts throughout China were drawn to the area by the availability of drugs.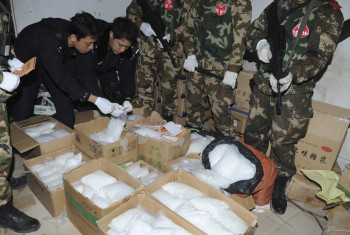 Speaking to the People's Daily, Li Xiaodong, executive member of the board of the China Association of Drug Abuse Prevention, said:
"Guangdong has the biggest migrant population in China. More than 60% of drug users in Guangdong were from other provinces, according to our study in 2012. There are many cases of Hong Kong people making the trip to Guangdong to use drugs."
In January, police confiscated three tonnes of the drug and arrested 182 people in a raid on Boshe village, Lufeng city, eastern Guangdong.
The drug is produced by gangs operating according to a clan-based system. Labs in eastern Guangdong alone are believed to be responsible for about a third of China's meth supply.
Mexican drug cartels have strong ties with Chinese meth gangs, with ingredients for making the drug shipped to Mexico, where it is made into crystal meth (aka 'ice') and transported into the US.
In 2012, the Mexican navy found 195 tonnes of Meth chemicals on a shipment from China.