A London-born Australian woman who had a child through IVF, traced her anonymous sperm donor and ended up falling in love and getting married to the biological father of her daughter. Aminah Hart's love story with 45-year-old Scott Andersen began when her daughter, Leila turned one.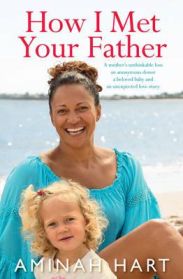 Hart, 45, had chosen Andersen, an Australian cattle farmer from the south coast, out of five possible sperm donors after reading his IVF register description as being "happy and healthy". Soon after giving birth to their daughter, Hart began Internet searches to track down the Australian farmer. Eventually, she ended up reaching out to Andersen through the official IVF register.
Andersen who has previously been married twice and has four other children, was not legally bound to meet Leila until she was 18. He gave in however, after seeing a photo of Leila who greatly resembled him. The biological father and daughter were united four days after Leila's first birthday in Melbourne.
"Neither of us expected it to happen. I fell in love with Leila before I fell in love with Aminah. It was all odd at the start. But Leila's beautiful," said Andersen, reported MSN. "We arranged to meet once a month. Aminah and I became quite friendly and Leila started calling me Daddy and coming to me all the time."
Hart has also previously been married once, but lost both her earlier sons due to a rare genetic disorder that affects boys. At 42, she decided to try IVF and little did she know that her anonymous sperm donor would sweep her off her feet.
Hart's back to front love story has been documented in a memoir titled 'How I Met Your Father'. First copies are to go on sale starting 1 April and it is believed that a movie based on the book is also in the works.